I'm too tired to write s proper post so here is long time passenger Sandy's report of Saturday night sunset whale watch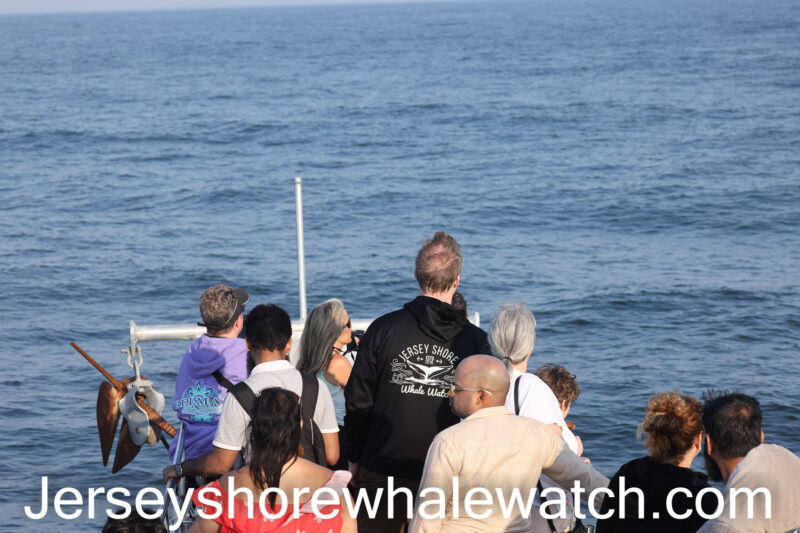 Whale watching sunset trip tonight! Found two whales and hundreds of dolphins almost immediately. We started following them near Asbury Park and ended up by Belmar and Spring Lake! It was great to spend so much time with them. While waiting for the whales to come back up we could see lots of dolphins off in the distance. We just began our trip back to the inlet when I turned around to look back at the boat. All of a sudden the whale was right next to the boat. I wasn't quick enough to get a picture so looking forward to seeing the ones Linda got.
you can view more photos here https://www.boardwalkprints.com/Whales/Sunset-whale-watching-trip-May-2022-Belmar-Fishing-Club/i-VtwFGTc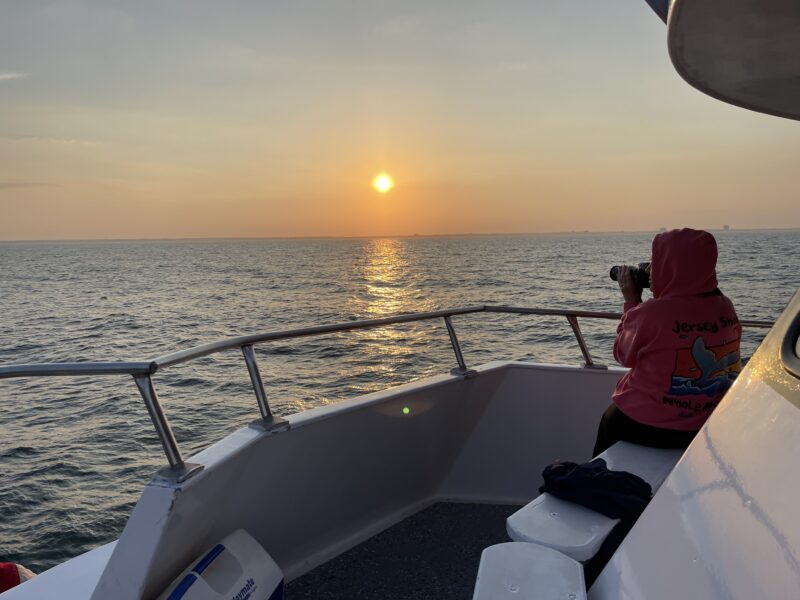 Another review from Saturday sunset whale watching trip
Passenger Linda
Oh what an evening! On the hottest day of the year, went whale watching for an Evening Whale Watching and Sunset Cruise. So glad I had the opportunity to be on this cruise. Yes it was hot as we boarded the boat, but definitely cooler just being at the dock then inland a block or two. Having friends in the boat made it even more enjoyable.
Would you believe that I had to wear a sweatshirt to keep warm? Could have even used another layer. We headed north, and went past Asbury Park and off of Long Branch, not 1 but 2 whales were spotted in addition to many, many dolphins! The whales were coy and not showing their tails very often. The dolphins were amazing and sometimes were more exciting than the whales. Several times we saw the dolphins swimming right with the whales! It was so relaxing and mesmerizing watching the wildlife in their natural habitat.
As it was announced that we were leaving the whales, which by this time had led us back to the Belmar area, one of the whales wanted to say goodbye! Sandy yelled " over there", to which I swung my camera around and started clicking away. The whale was right next to the boat and had tail lobbing or other activity as we headed away from it. I think only a few people saw it because it was on the opposite side of the boat from where we had last seen the whales and also because people started looking at the sunset. One passenger was standing in the right spot and saw the event in its entirety and was amazed! "Up close and personal" to say the least. I am paraphrasing what he said!
The haze made the sunset sky glow pink. Beautiful evening, wonderful trip
We also removed a balloon from the ocean. I now despise balloons because people don't deflate them and they get released and wind up in the ocean. More than likely, meaning they end up in a whale or another animal's stomach. Not good!
Another amazing day on the water again!