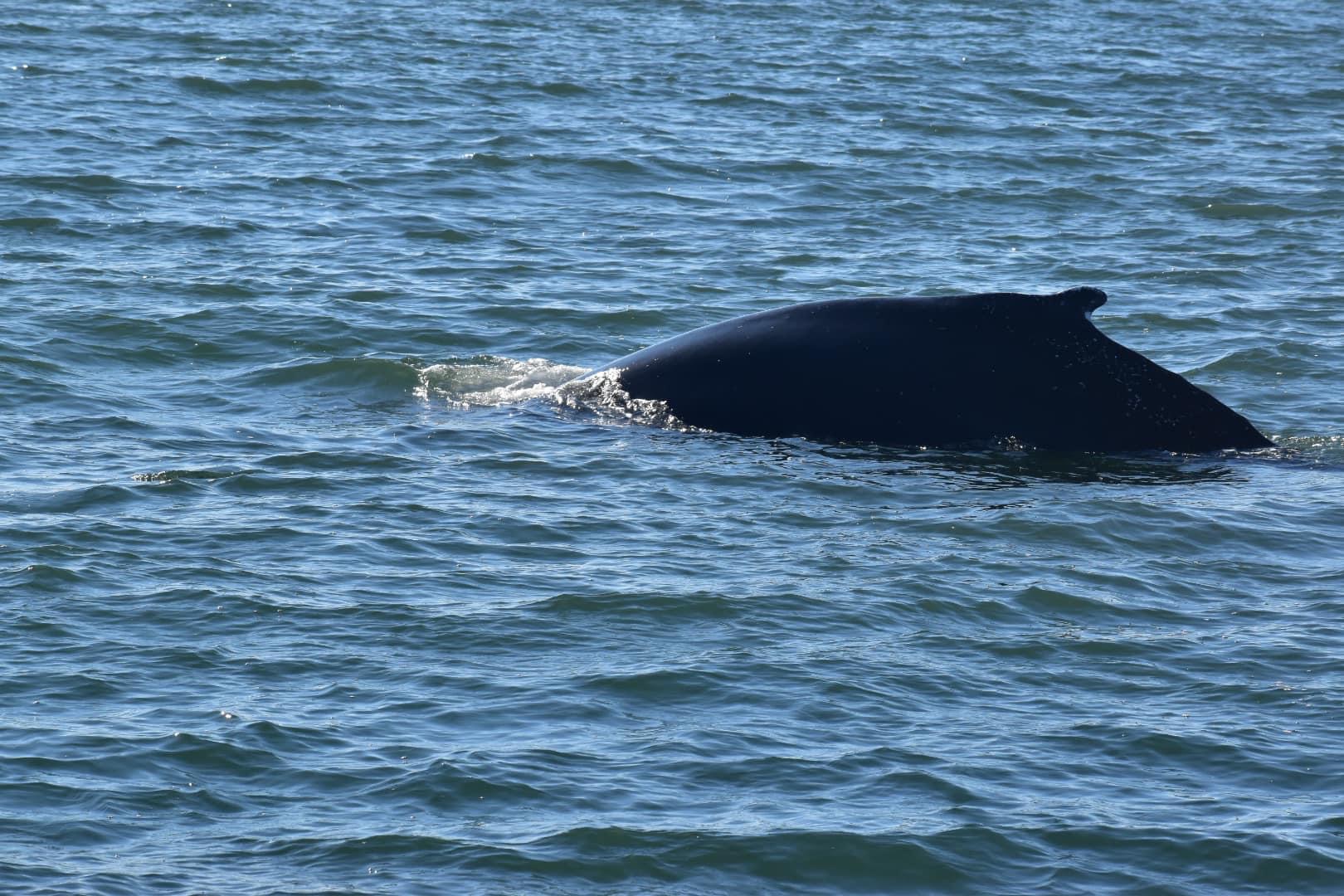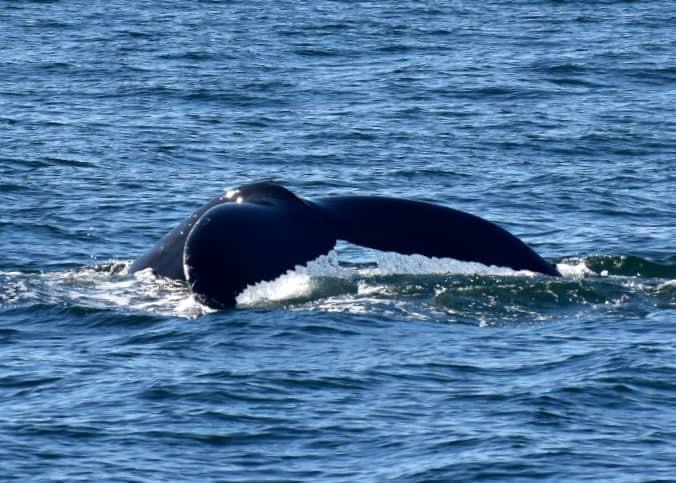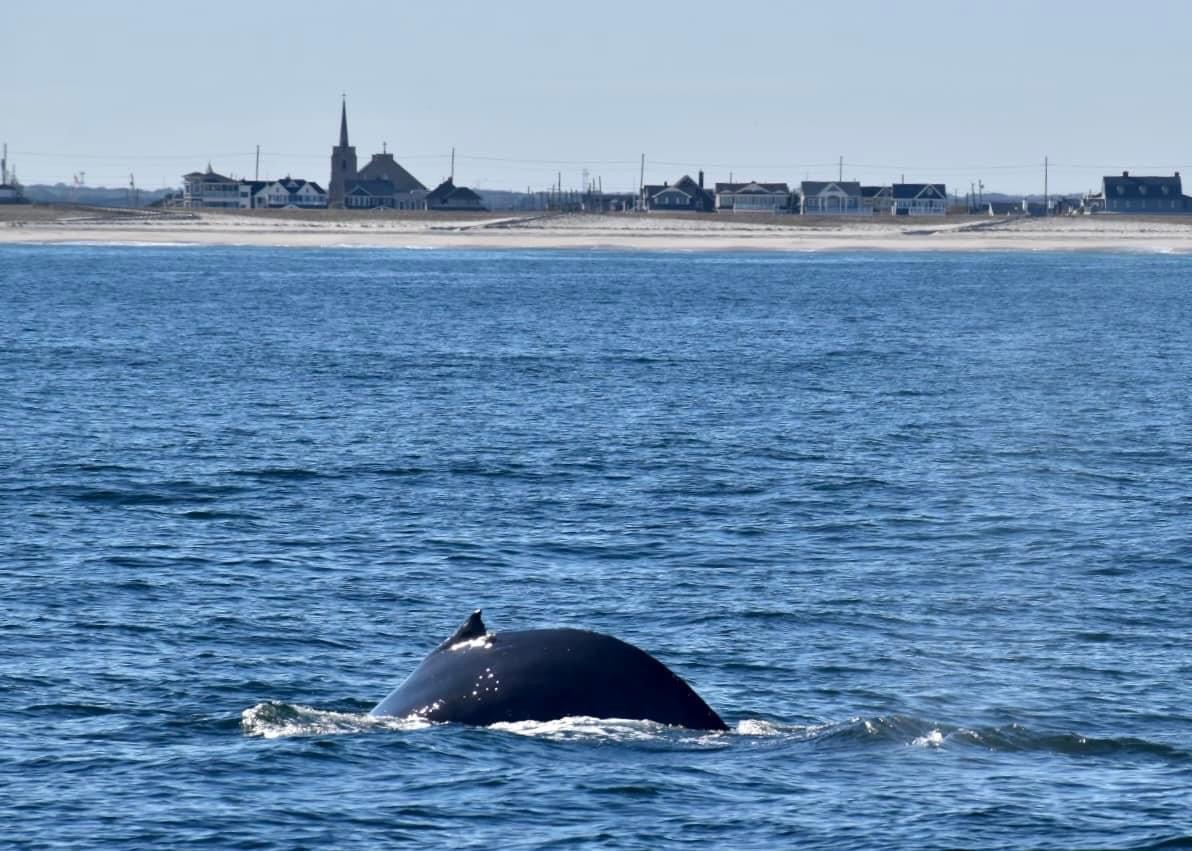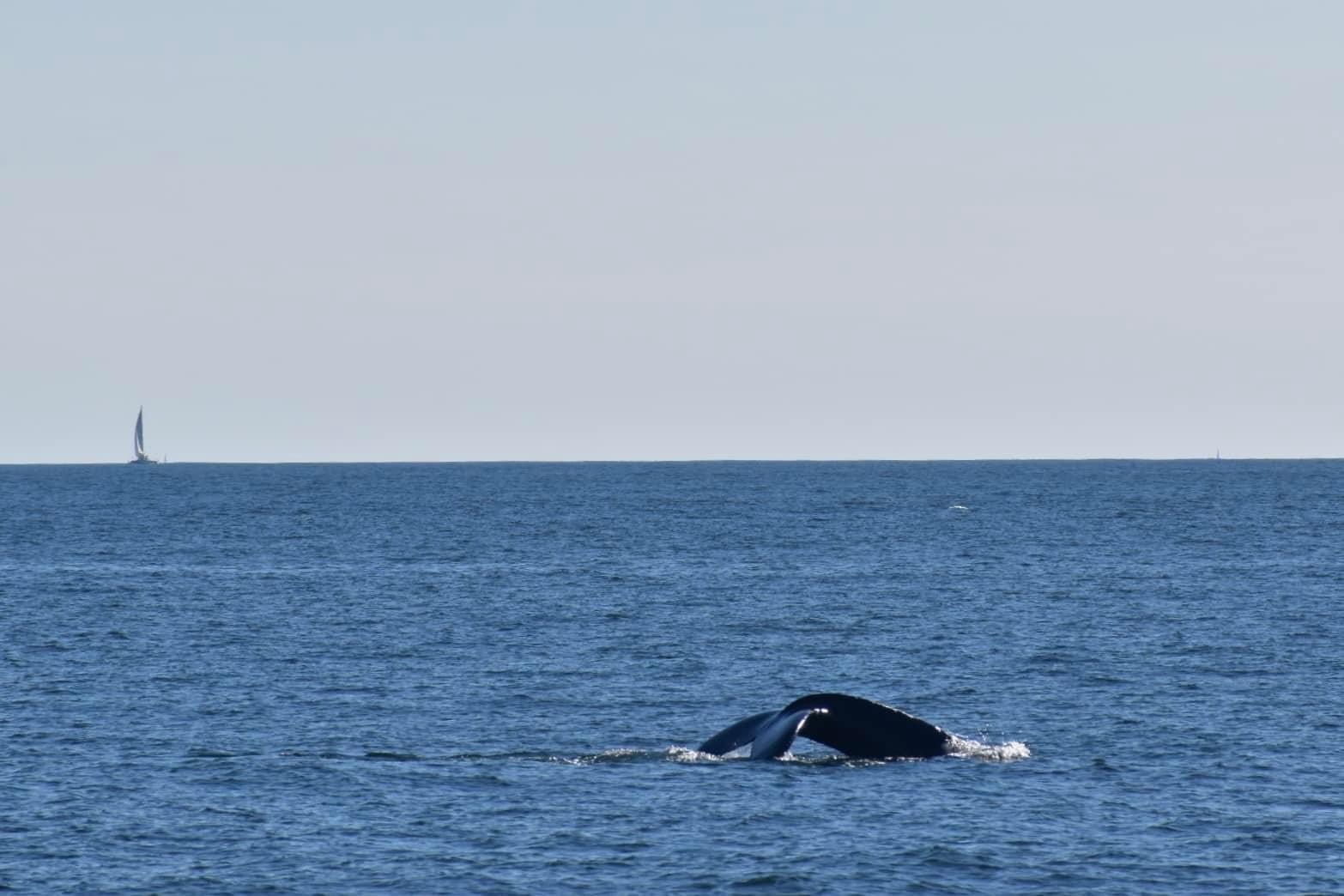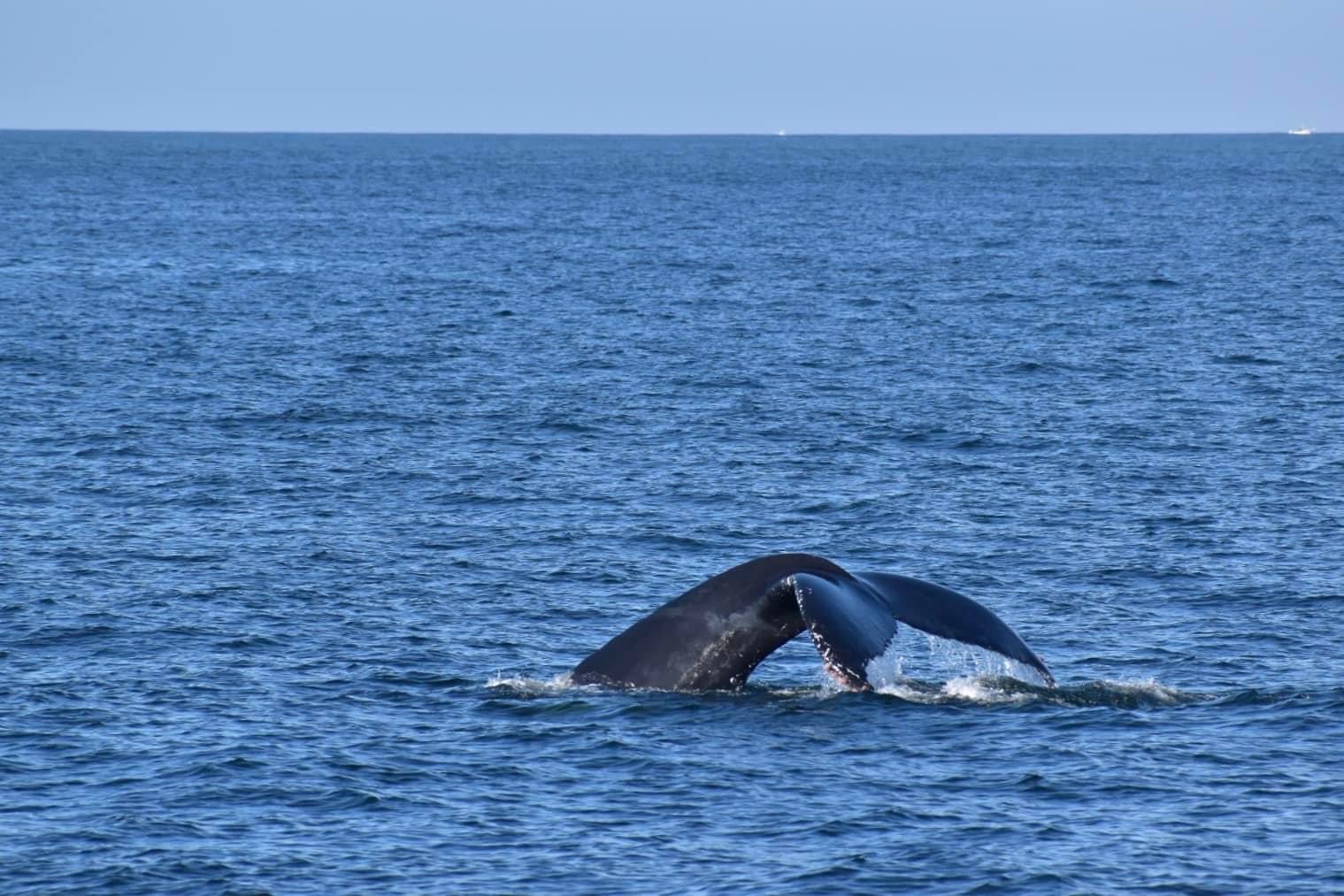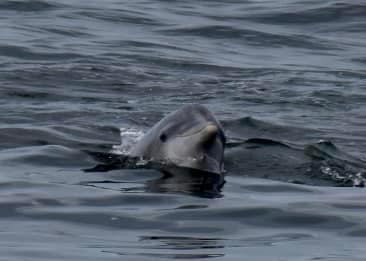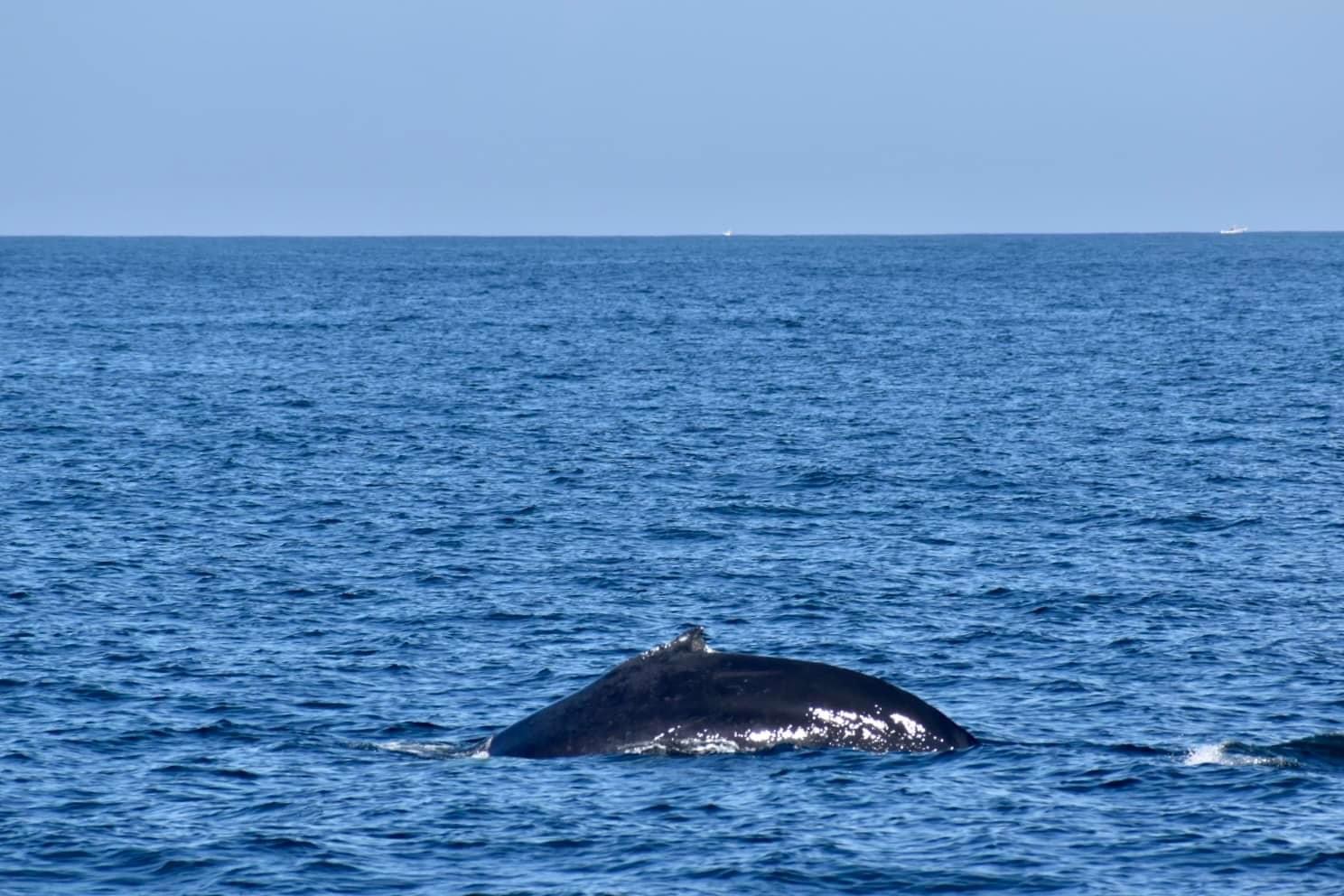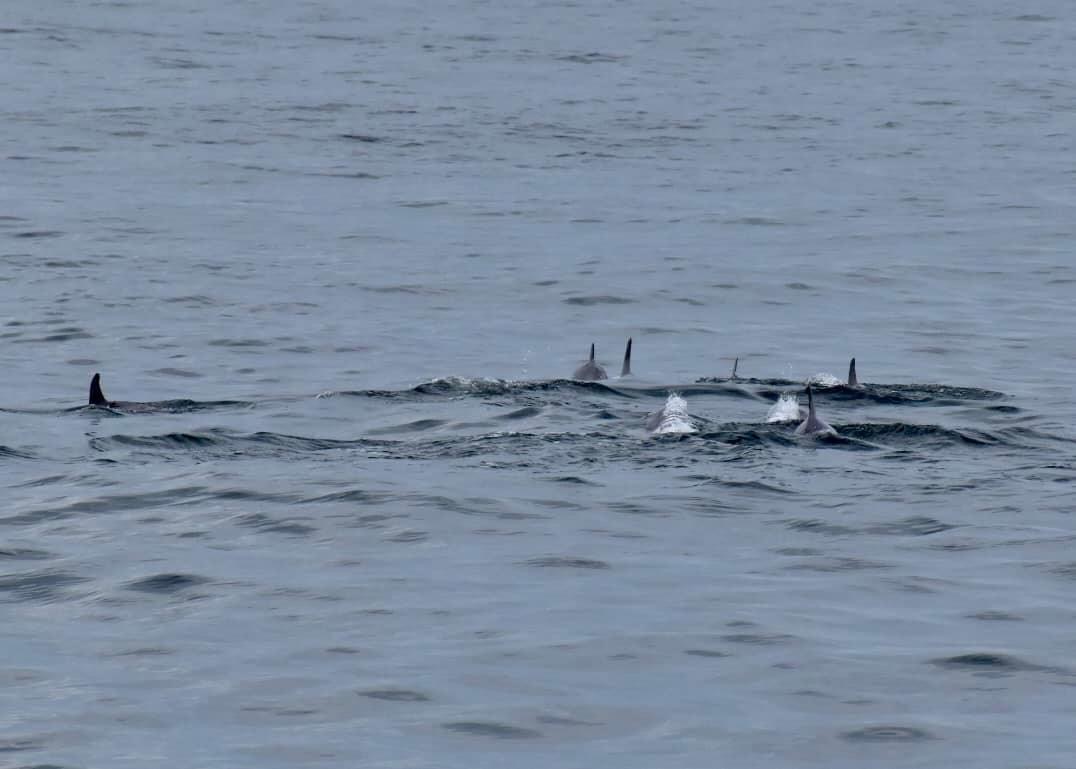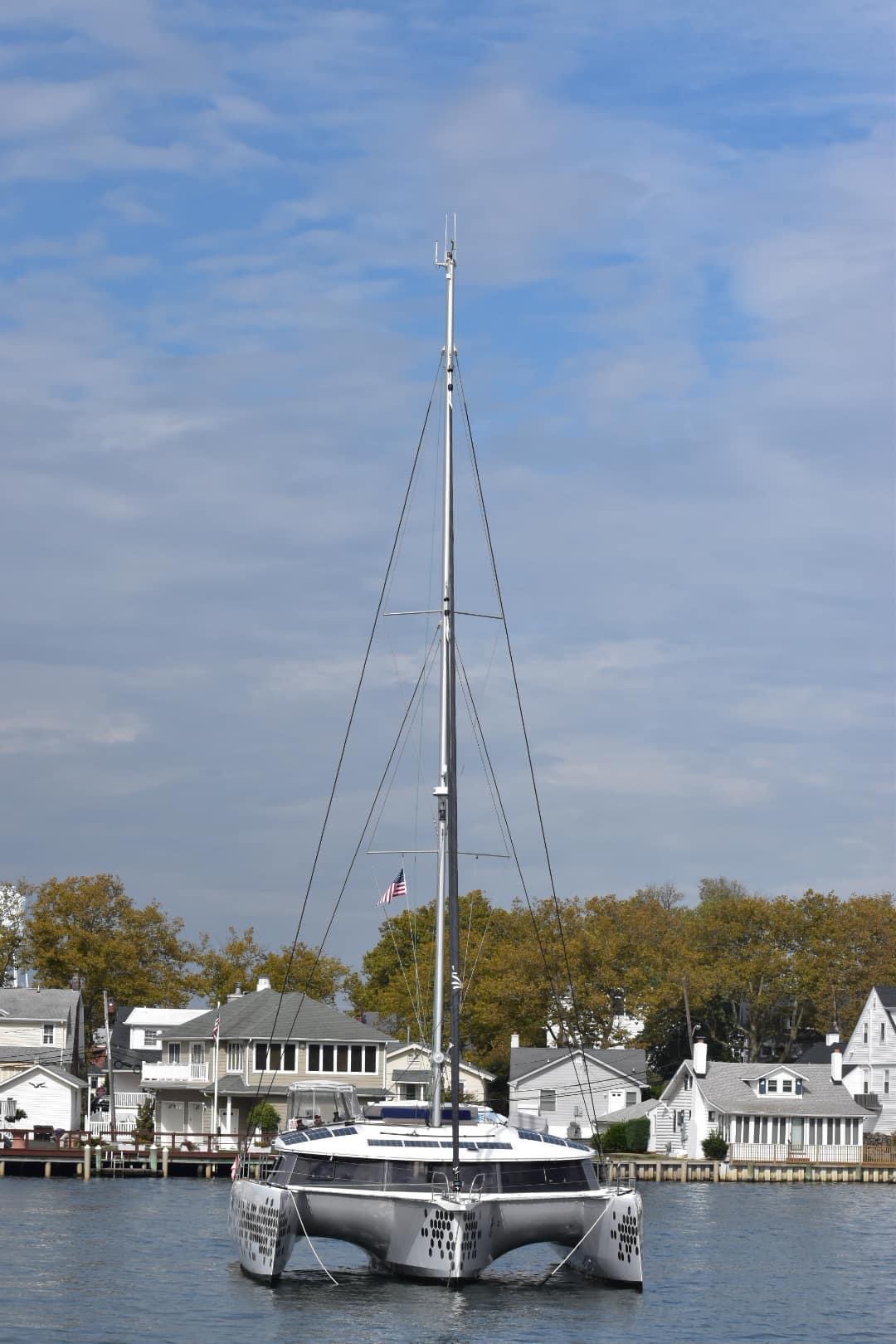 Passenger Sandy writes todays report, she takes great photos here is here report and photos:
We had to travel farther today to find a whale. We went as far as Seaside Heights. So glad the ocean was much calmer than yesterday.
On the way we saw some dolphins around Manasquan. They must have been feeding in a circle around a bait ball. There were so many bunker up and down the shore. The whale wasn't as active as the one yesterday, but it did show it's tail several times. We continued a little further south to see a second whale. It surfaced once close to the other side of the boat. On the way back we saw some more dolphins but they were too far away to get pics of.