Linda writes
When it is 88 humid degrees what better place to be but on a boat in the ocean? Funny thing is, what started as clear skies became a mixture of storm looking clouds and haze. We headed north out of the inlet and the haze was quite dense. We came across some dolphins and watched them for awhile before we kept heading north looking for more dolphins and whales. Went past SeaBright but no whale despite looking for spouts and the haze did not help. One of the few times that I couldn't see NYC in the background. Unfortunately, we did have to turn around to go home but we were still searching for the whale. At this point, I had to add a light hoody because of the cool wind. Remember it was 88 degrees on land but the water temp was 66.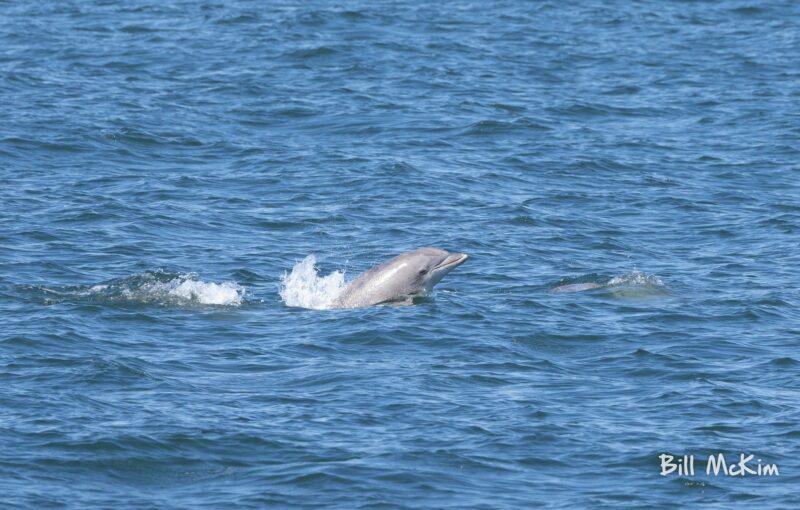 We saw too many balloons in the water today. That is so sad because they are commonly swallowed by whales and other wildlife and can kill the animals. Please discard of balloons properly and never release them into the air. They wind up in the ocean! We did stop once to pick up some balloons out of the water. There was a lot of activity on the water, from wind surfing, sail boating, surfing and swimming. Also be saw the Coast Guard boat and helicopter boat out.
On the way back ran into more dolphins and as it frequently happens, which direction do you look because they were to the left, in front and the right of the boat. They were active and there were some young dolphins in the group. Coming back to the dock, saw the Osprey on the nest and also saw a Black-Crowned Night Heron. Today was quite an adventure; you never know what excitement a day on the ocean will bring.
Join us soon on our 3 times a week morning dolphin tour and our 7 days a week Belmar whale watching trips. We also off trips from Point Pleasant marina and Keyport marina to go whale watching. Any questions call us at 732.592.6400