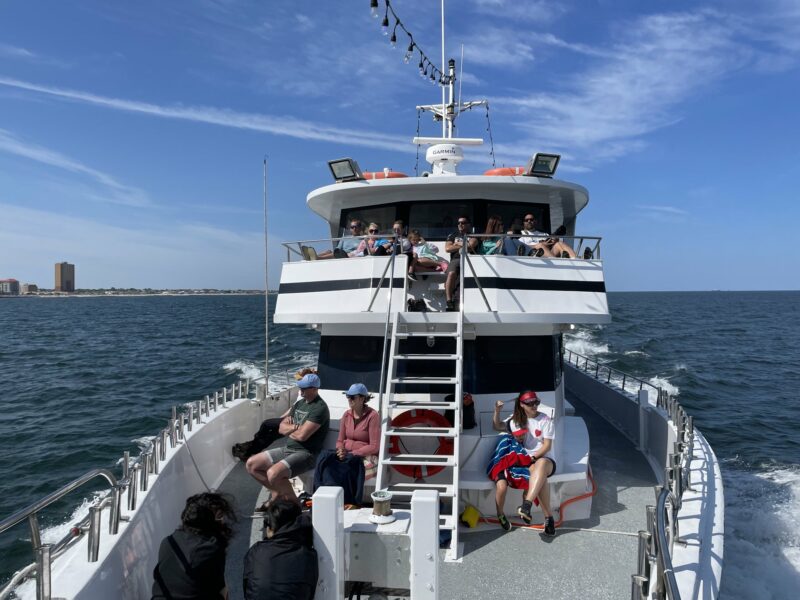 Monday 6/20/22 Species Report
1 bald eagle 🦅
2 ospreys 🦅
1 ocean sunfish 🐟
1 humpback whale 🐋
1 unidentified sea turtle 🐢
A beautiful afternoon of whale watching
here is what passenger Kelly wrote in here review:
Kelly hoherchak
Photos will be posted later tonight
Linda says…
We started off and spotted a couple Ospreys in their nest on the other side of the inlet. Then once we got out to the ocean we headed north hoping to find the same whale that was very active yesterday. Danielle spotted an eagle. I couldn't get my camera to focus on it but did get to see it. We were by Long Branch when we spotted a fin near the boat. It belonged to a Mola Mola or Ocean Sunfish. The captain circled around to get us closer. It kept popping up quickly. We finally got close enough to see it just below the surface. Then it disappeared and we went on our way to find a whale. It didn't take very long when we spotted the same whale that was so active yesterday. We had high hopes that it might breach for us again today, but instead it swam next to the boat and near the surface. It seemed to be resting. This provided us some great looks at it. It took a while but then we finally got to see the tail. Only a side view but still worth it. As we headed back some people on the right side of the boat saw a sea turtle. I didn't get to see it. Gorgeous day on the water!