New for 2022 We have a few new additions to our famous 1:30 pm daily guaranteed whale watching trip
Plenty of free parking at the marina, there are also some very nice restaurants and bar located within steps of the marina
Belmar train station is just a couple hundred yards away and is a great way to come whale watching from New York City take the New Jersey Coastline from Penn Station NYC
Sunset cruises start in July thru August Click here for reservations

Pelagic Seabirding tours led by some of the best birding tour leaders in New Jersey will be listed at this link
Jersey Shore Whale Watch
Approx. 3 to 3.5 hours cruising along the shoreline of Monmouth County and sometimes Ocean County NJ.
For ticketsBook online now!
We go Jersey Shore whale watching from Belmar Marina all summer and fall.
The boat is 120 feet long boat with plenty of room for everyone.
We have a 90% success rate with finding whales, and if you don't see a whale you get another trip free!
We also see dolphins, sharks, and rays too.
You can book the day of the trip and we can place your name on our list.
We stay about 2 miles off the coast, so you can always see land!
Bring your own beer, drinks, and food.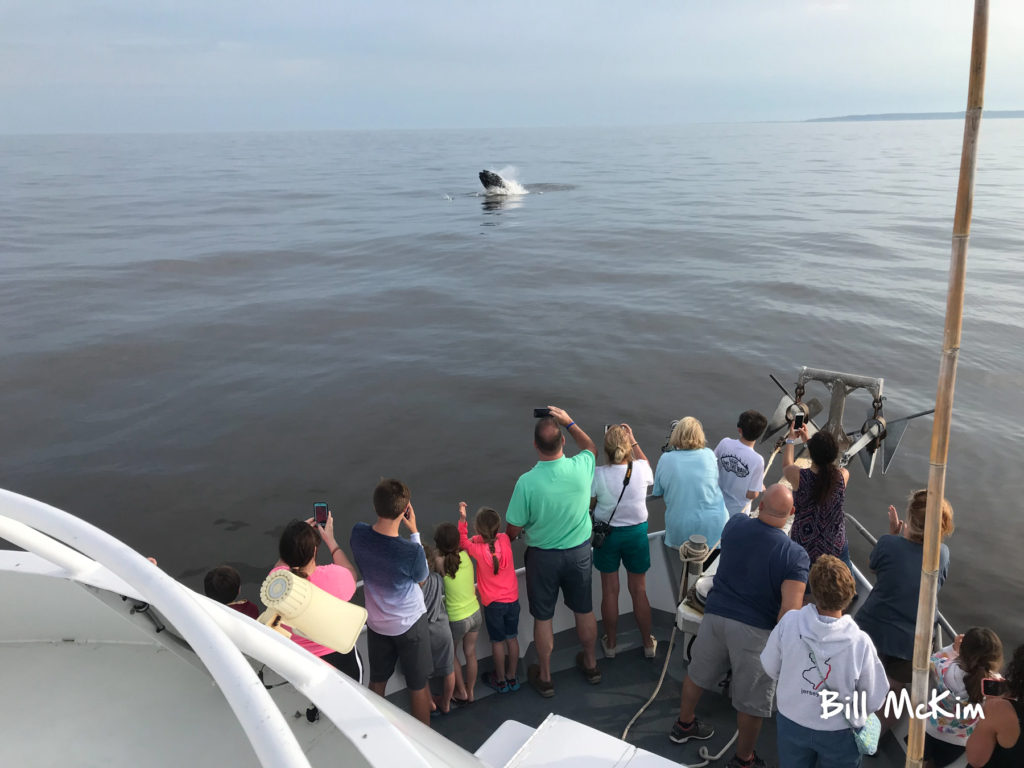 You can also call us at 732.451.6003