Linda writes:
Wow oh wow oh wow! What a day. As we were getting ready to depart the inlet, we saw the Shark Week Blimp that is traveling up the eastern coast. Fun start. Saw the Osprey and Black crowned Night heron. Off we went heading northeast towards the Long Branch area where they were seeing whales all week! Saw some dolphins and kept going to find the whales. Found a whale who was taking some deep dives and showing his flukes. Meanwhile, Danielle announces there are 2 spouts to the East about a mile out. We headed there and watched the 2 whales for awhile when all of a sudden there was a triple lunge feed! The third whale was the whale we had been watching. Quite honestly, not sure how many whales we saw! Was watching one whale on the right and then there were 2 on the left. Was it 3 or 4? We were treated to multiple lunge feeds to the delight of everyone on board! There also may have been a shark or 2 lout there. On the way home, another whale was spotted and it was lunge feeding. What a wonderful crazy day! There was a bag piper at the Belmar fishing Pier. What a day! One of the whales that we saw was Jerry, #11. You can recognize him easily by his old propeller scars on his body. He has been a regular each summer and so glad to see him and know he is doing well. The other thing of note is how loud the whales were when they were breathing. Seemed very loud today. Saw several Great Shearwaters and a Corey Shearwater. What a day! How can it get any better!
Most off my pictures are still downloading so more pictures later.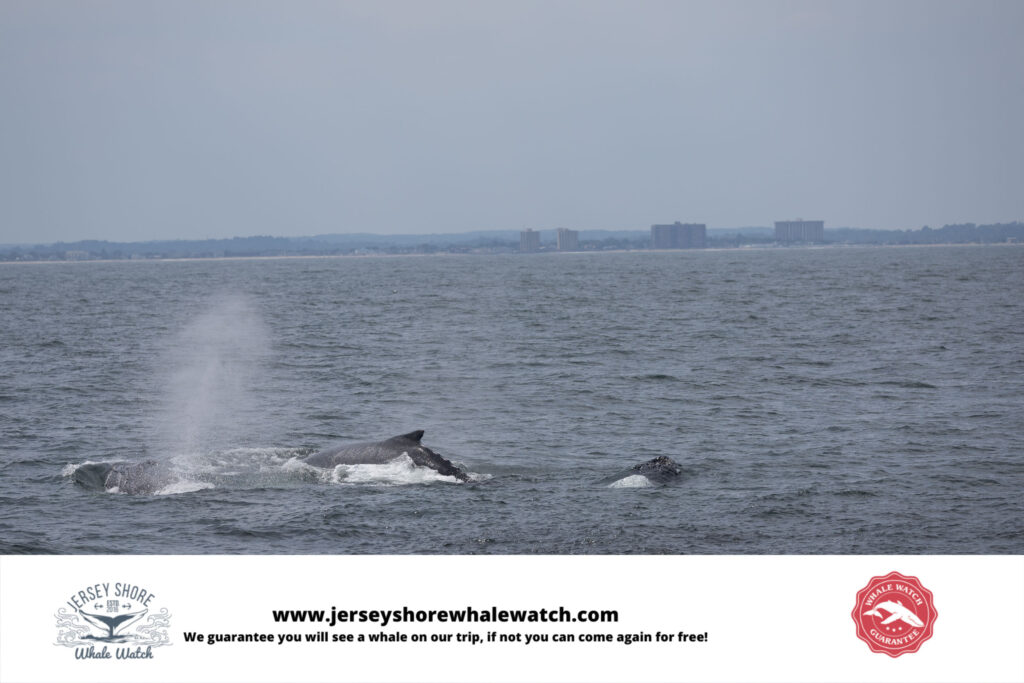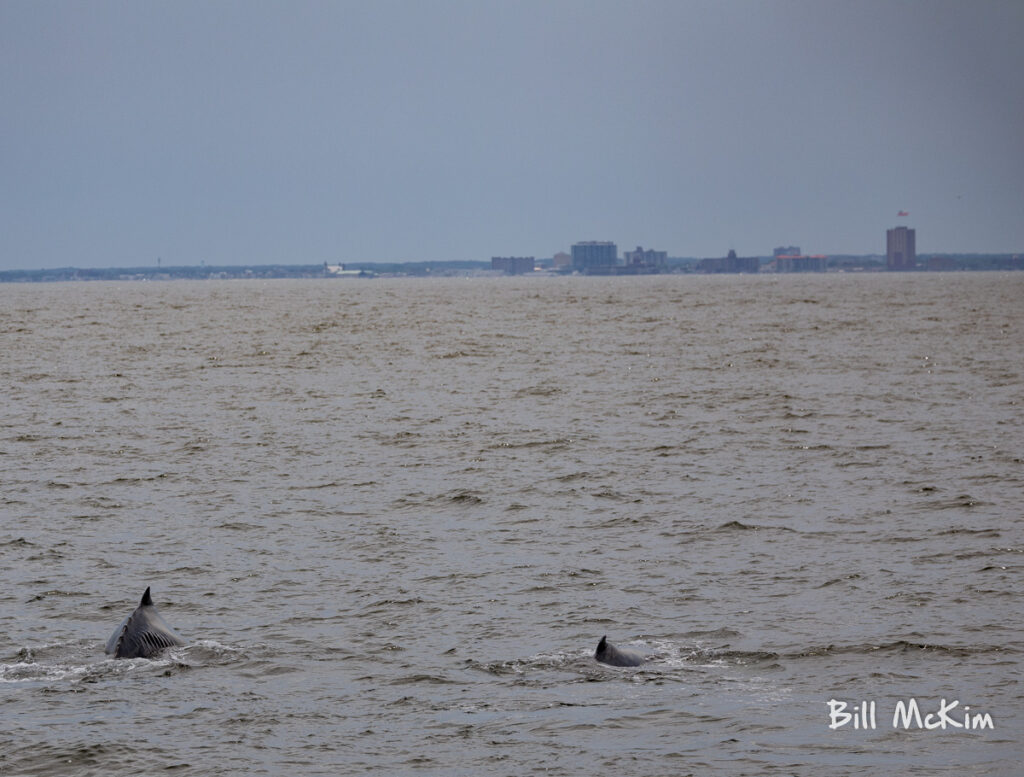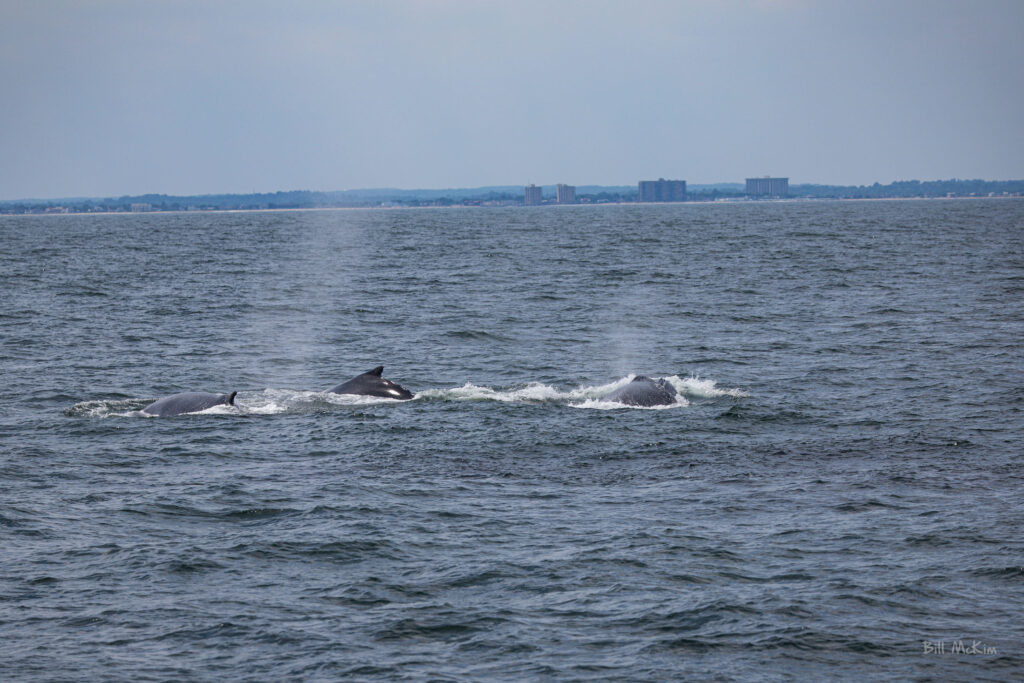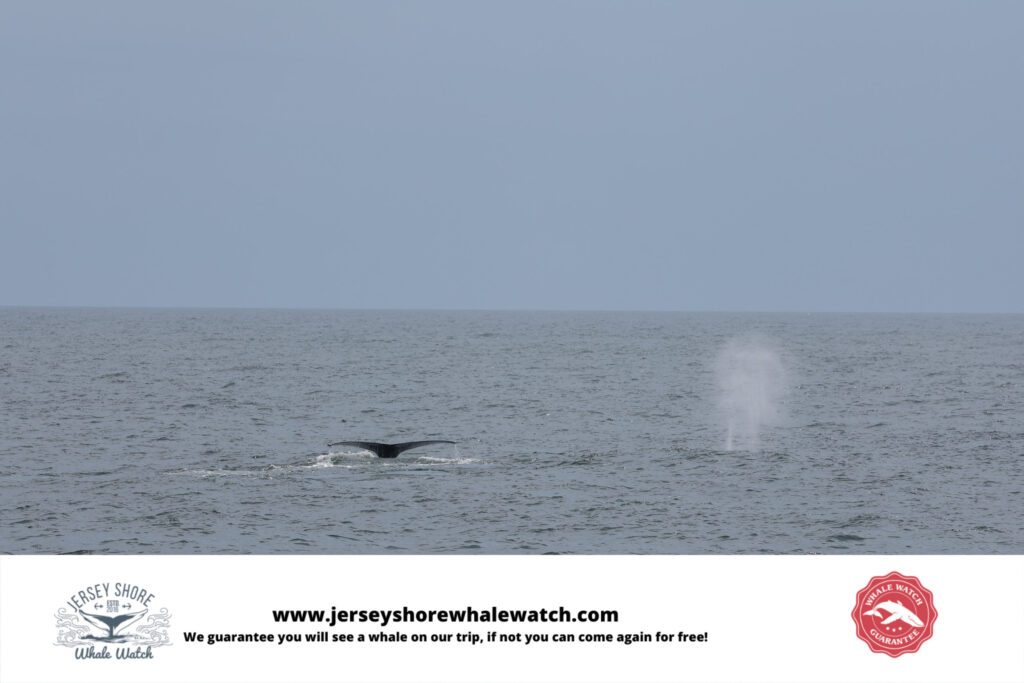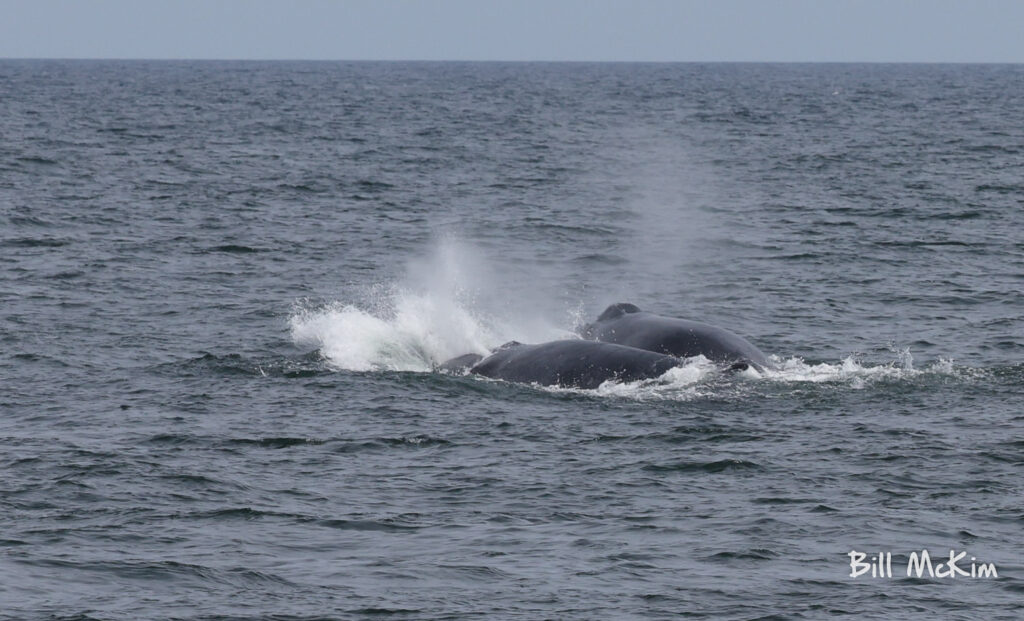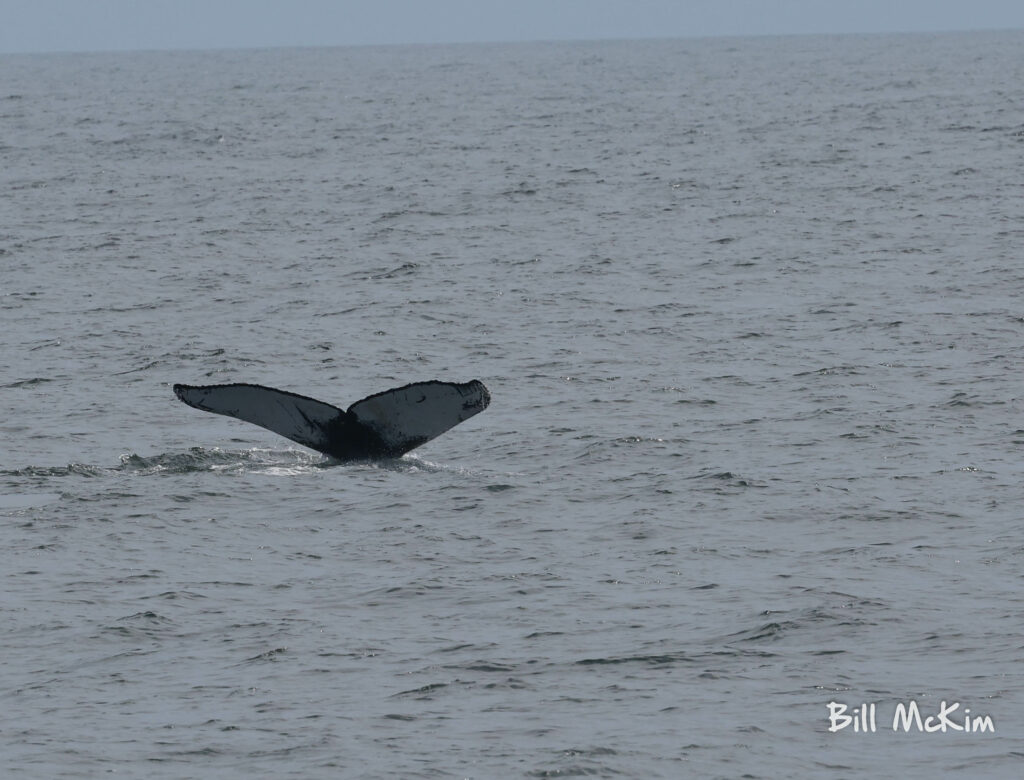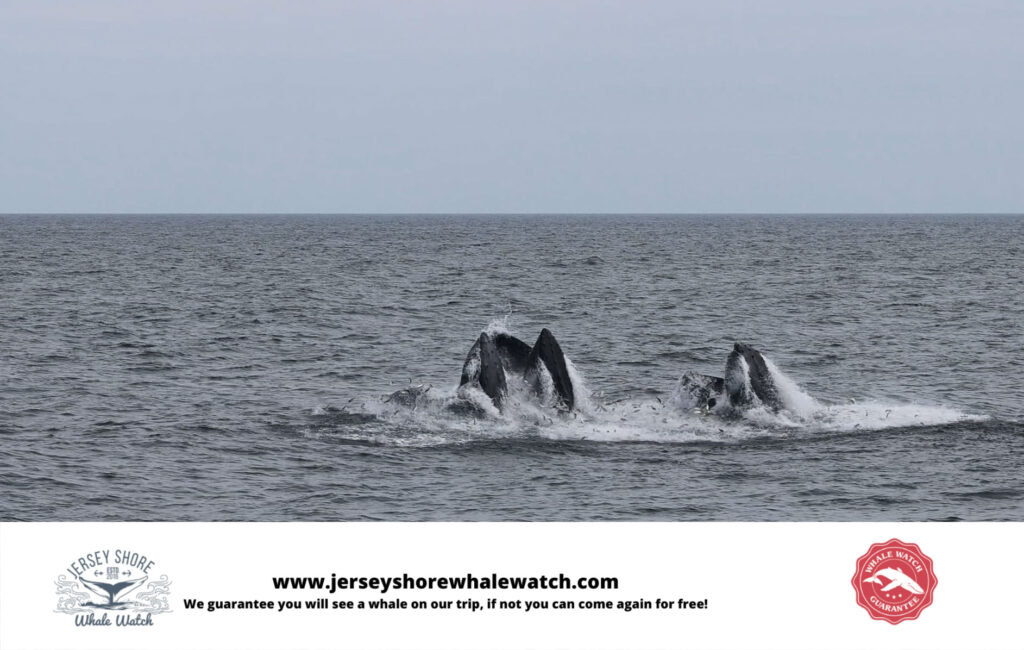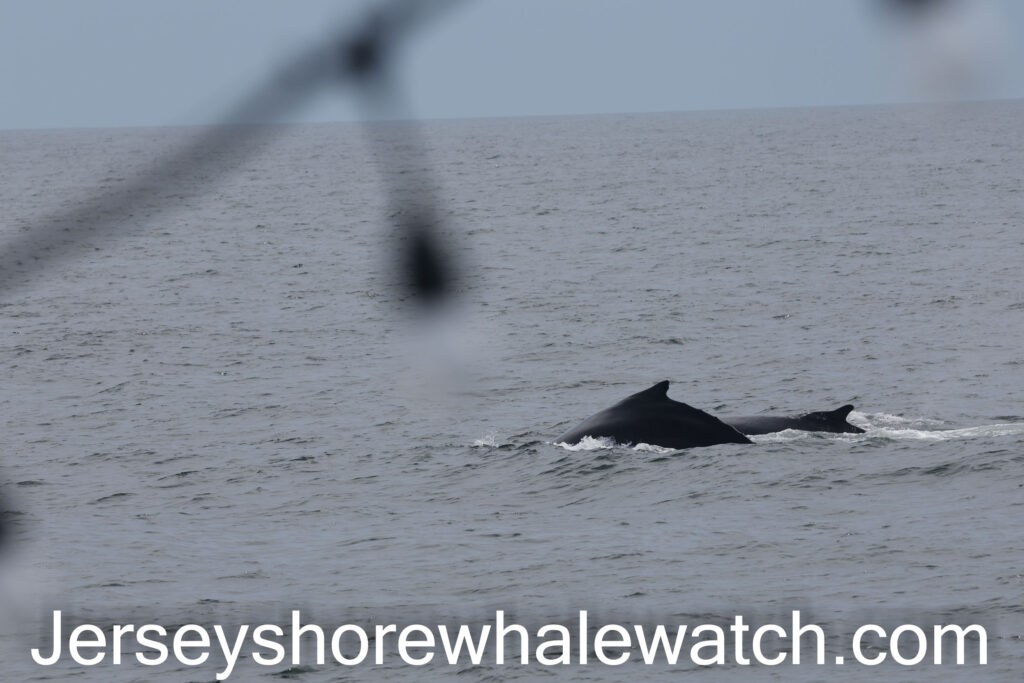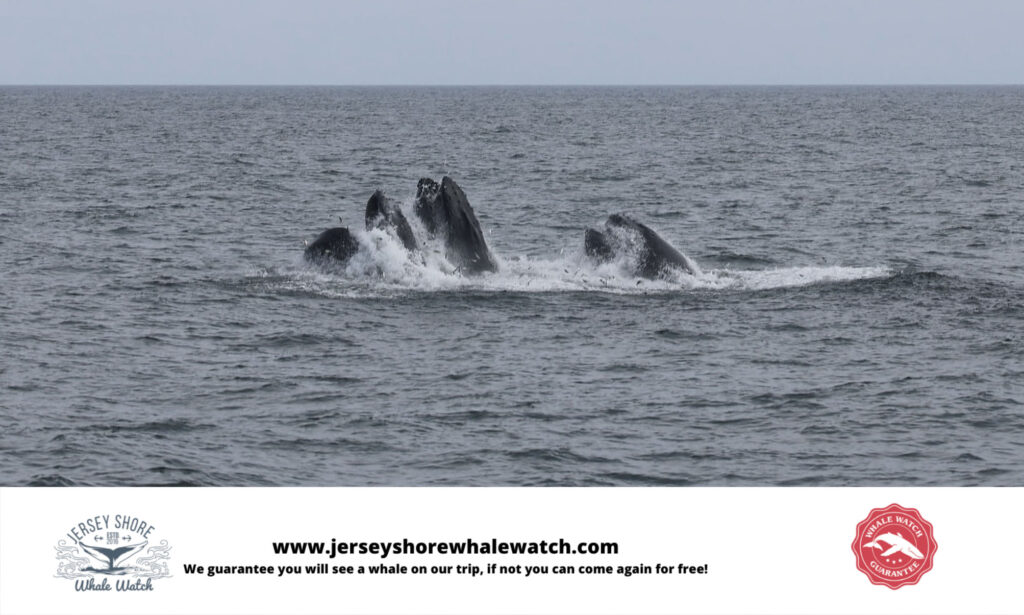 Here is passenger Sandy's review
What a fantastic whale watching trip today! I had one goal and that was to see the Shark Week Blimp. Turns out it came to us. We were still docked when Linda spotted it, of course, she is great at spotting sharks! 😂 How ironic we spotted the Shark over the Shark River! That ended up being the only time we saw it close up. We then headed north to Long Branch where the whales have been spotted all week. We passed some dolphins on the way that rode our wake for a bit. We wanted to try to find the whales first so we didn't stop. We found one whale and watched it for a little while and then Danielle spotted two more a little further east so we went to see them. One ended up being an old favorite #11, named Jerry after Jerry Garcia, I heard he was in the area. So glad we got to see him. The first whale came and joined the other two. At one point there were whales on both sides of the boat. You didn't know which way to look. Then they joined up and did a triple lunge feeding. I missed most of it unfortunately but those whales weren't done. They lunge fed a bunch more times and sometimes I even got pictures of it. There were so many fish at the surface you kept expecting the whales to pop up between them. Only once did the whales come up were I thought they would. We hung out with them as long as we could but then had to head back. Wouldn't you know it. There was another whale right in front of us a little further south. So we watched for it as we headed that way and what do you know, it lunge fed also. Amazing whale day! As we headed back into the inlet we heard bagpipes. Took us a while to spot him on the Fishing Pier. Now I have high expectations for tomorrow. 😂 Stopped by to see the swans on my way home. They are getting so big.