Seasonal Interns 2022
About Us and What We Do
Jersey Shore Whale Watch Tours accepts interns for its Field Research and Environmental Education Internship. Jersey Shore Whale Watch Tours has been operating whale watching tours out of the Jersey shore coastline since 2018.
We conduct 2 tours a day a dolphin tour and our 3-4 hour whale watching tour in and around the waters off Monmouth, Middlesex, and Ocean counties. Up to 125 people at a time aboard our boats, where they learn about the marine life, as well as the ecology of the region. We will be running two trips a day. We strive to give our passengers the most enjoyable and educational experience possible, hoping that those who embark on each journey leave inspired to respect and protect our planet and its millions of species for future generations. We guarantee our passengers will see a whale, or their next trip this season is free.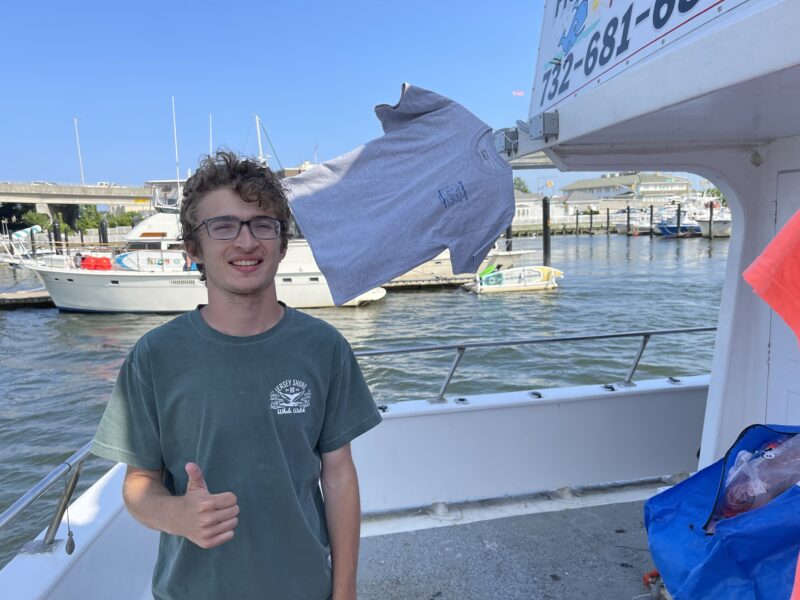 Our passengers vary significantly in age, ethnicity, social class, and education level. Aboard each trip is a naturalist and interns to help accomplish our goal of educating people about whales and fostering a stronger appreciation and respect for whales and the marine environment. Our naturalist team has developed a wide variety of onboard enrichment activities and educational materials, each of which was designed to engage, educate, and enhance our passenger's whale watching experience.
Our interns circulate the boat with these educational materials while providing interpretation. Some examples of these educational materials include actual whale artifacts (baleen, teeth, bones, etc), fluke matching games, animations on digital media, etc.
Intern Responsibilities
As an intern with Jersey Shore Whale Watch Tours, you have a variety of responsibilities. Primarily, your responsibilities include:
Helping with our onboard education program
Recording behavioral data on marine mammals
Photographing whales using a DSLR camera that will be provided by JSWW Photo-identification of humpbacks in the field
Answering any questions, passengers may have.
Interns work a minimum of 10 hours per week on the boat. There's no better way to spend the summer than spending it aboard a boat, on the Atlantic Ocean, watching whales. Yes, it's as amazing as it sounds! You do not need to be a science major to apply for this internship. Many past interns have received degrees in various fields such as education, history, philosophy, etc. We also have unpaid internships
We are looking for students who live within 30 mins of Belmar, the train does stop right next to Belmar marina for students who are near the New Jersey Coastline train.
This internship provides fantastic opportunities, and we are looking for individuals who will make the most out of their time here. This internship is geared for college students and recent college graduates. However, anyone interested in spending time on the ocean and educating the public on a variety of marine topics is encouraged to apply. We are looking for people who are passionate about whales and the marine environment!
Please note that applicants should feel comfortable with basic public speaking skills, teaching in small groups, and working with people of all ages. Most importantly, applicants should have a desire to come on the boat each day and bring excitement. Our crew loves what we do, and we seek out interns who share the same enthusiasm.
We are also looking for student who are well versed in social media and digital advertising, these can be virtual gigs , so apply even if you are out of the area.
To Apply
Interns 2022
Tell us about yourself
Send your resume, a cover letter explaining why you are interested in this internship, and two references to
[email protected] you are also welcome to send a short video no more than 90 seconds to highlight your public speaking abilities and personality.
(or send to)
Jersey Shore Whale Watch Tours
905 Ocean Avenue
Belmar New Jersey 07719
We do rolling admissions which means early applications are strongly encouraged. Applications will be accepted until April 30th. Once your application is received, we will set up an interview and then notify applicants. The whale watching season begins at the start of April and will run until the end of November. We ask that people will devote at least 6 weeks to this internship. This is an paid internship,keep in mind you will be getting valuable experience working in the competitive wildlife research and education field.Our best interns will have an opportunity to work directly with Gotham Whale Reseasrch