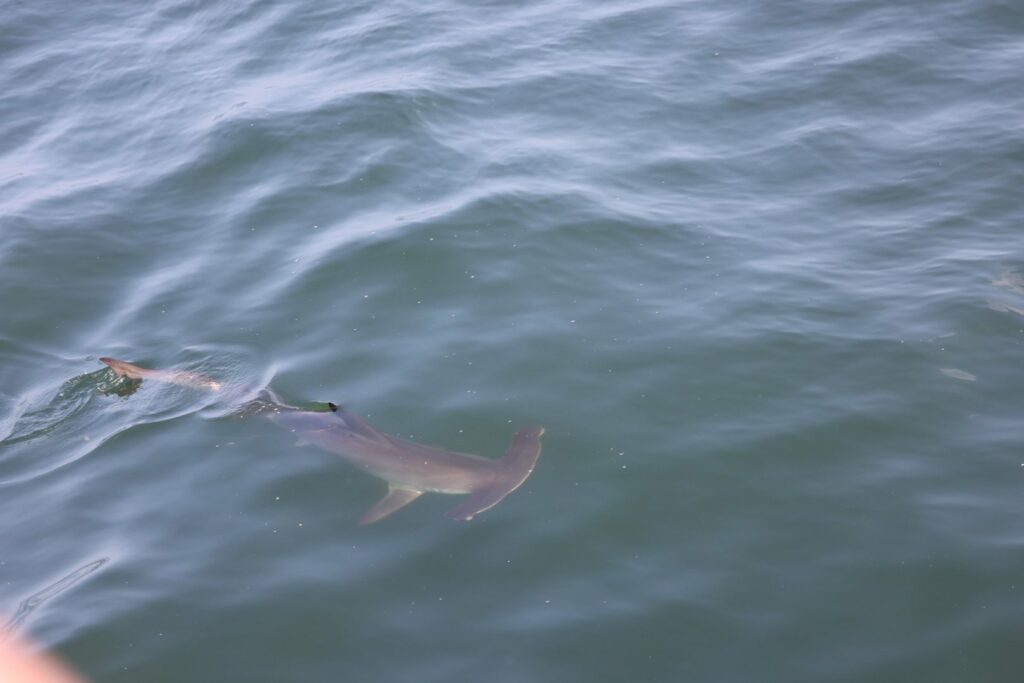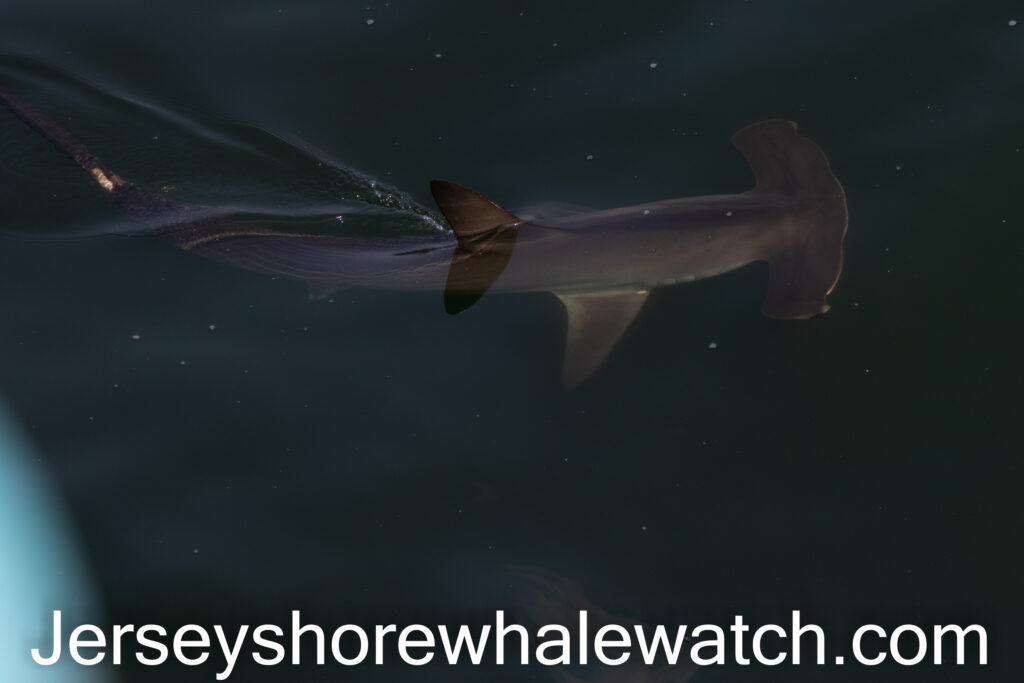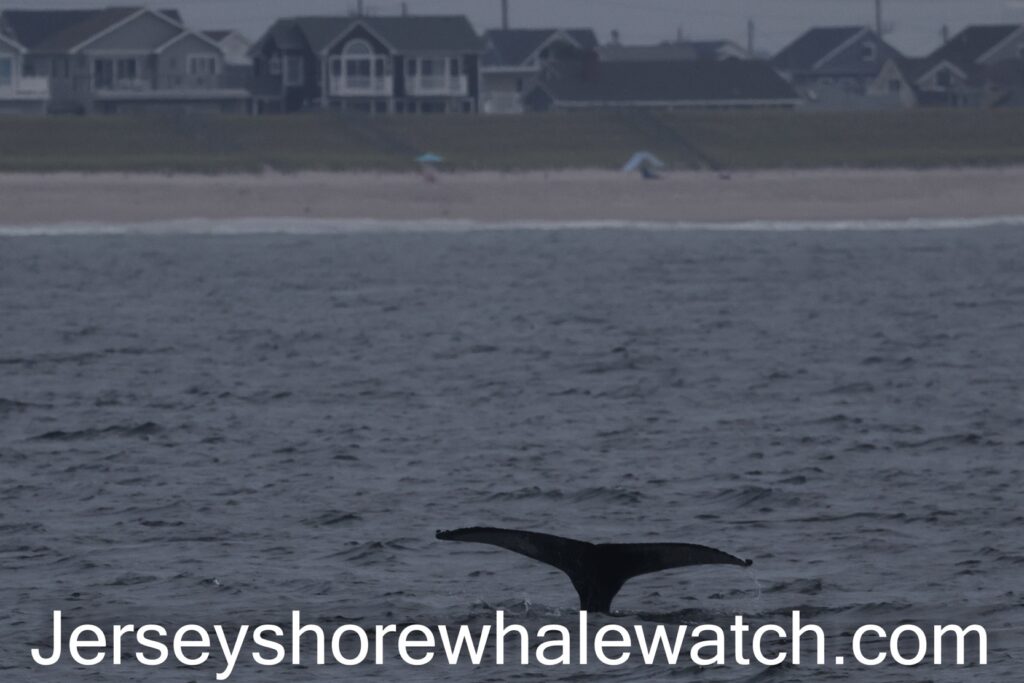 Jumping fish, Sharks and Whales, Oh My!
What an awesome day with Jersey Shore Whale Watch today! We left the heat of land for cool ocean breezes and headed south towards where we saw the humpback yesterday. History does repeat itself and we found our whale just little bit north of where he was yesterday. Today we found him just off of Normandy Beach. But we had an exciting adventure on our way there when we spotted a Hammerhead shark swimming at the surface! Usually they surface for just a few seconds but this shark was swimming at the surface for quite a while. This enabled everyone on the boat to get plenty of photos and videos of this very rare sighting. You can just imagine how exited all the kids were! "Today was the most fantastic day ever!" said one of our junior passengers. And this was before we even found our whale! The humpback
we saw today was number 172, the same whale we saw yesterday. He was very close to shore today and gave us some great tail shots. Everyone was thrilled!! Another awesome day on the ocean with Jersey Shore Whale! Come on out and join the fun!! Book your trip today!
Trish DeVoe, Naturalist, Jersey Shore Whale Watch