Wednesday November 3. 2021
Triple Play today!
What a great return to our whale watching trips after over a week of being unable to go out because of the storms and rough surf.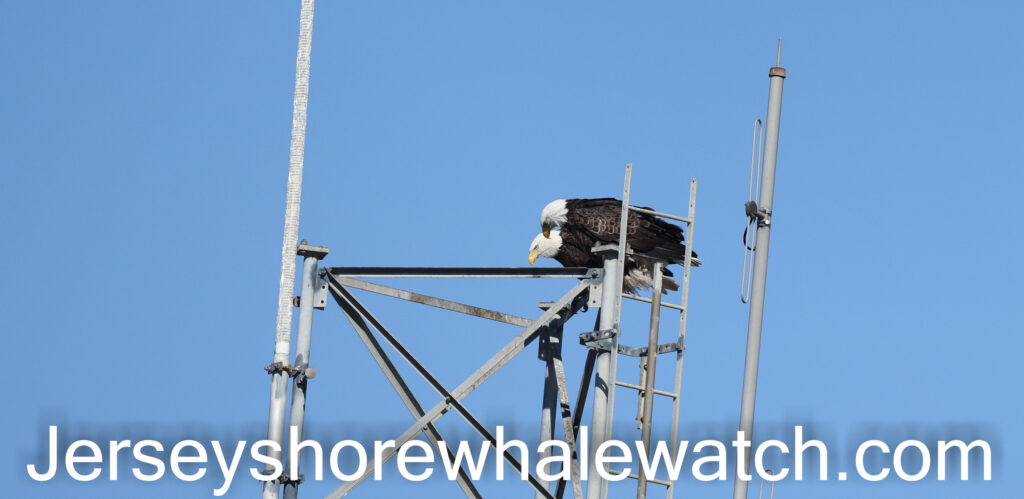 We got off to a great start by seeing not one but two bald eagles right in the Shark River! Then as soon as we got out into the ocean we came upon a super pod of hundreds of dolphins!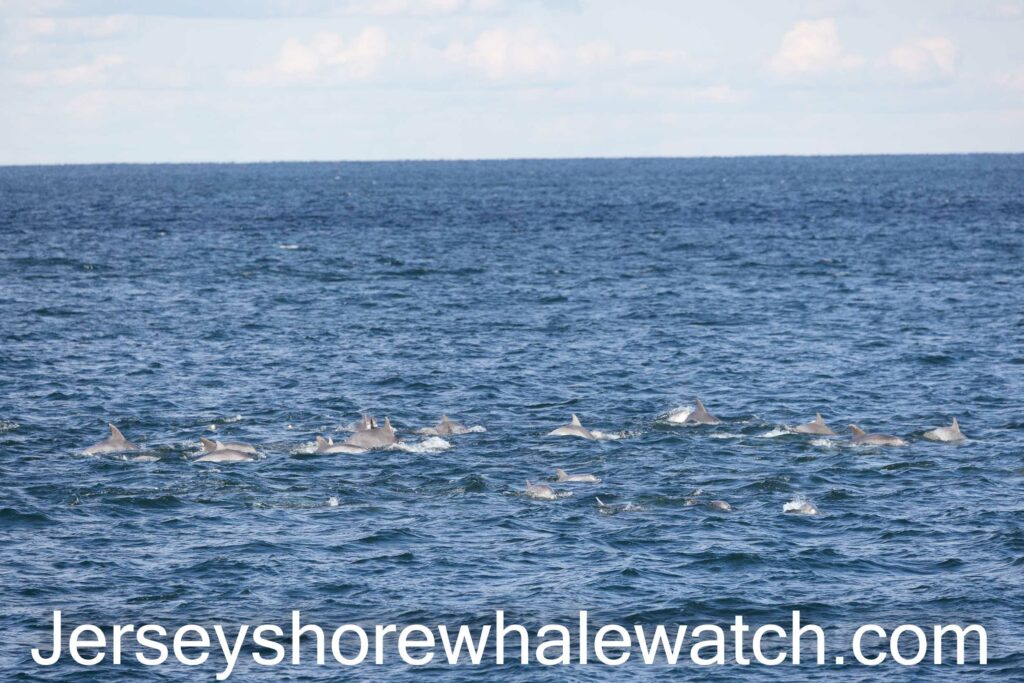 Everyone had fun watching them jump out of the water all around the boat. We watched them for a little bit and then headed on south to find our humpback whale. We didn't have to travel too far before we found him. We were just off of Manasquan beach when we first spotted him. This was a younger humpback whale and the first time he has been seen by our research team. It's always exciting to add a new whale to our database.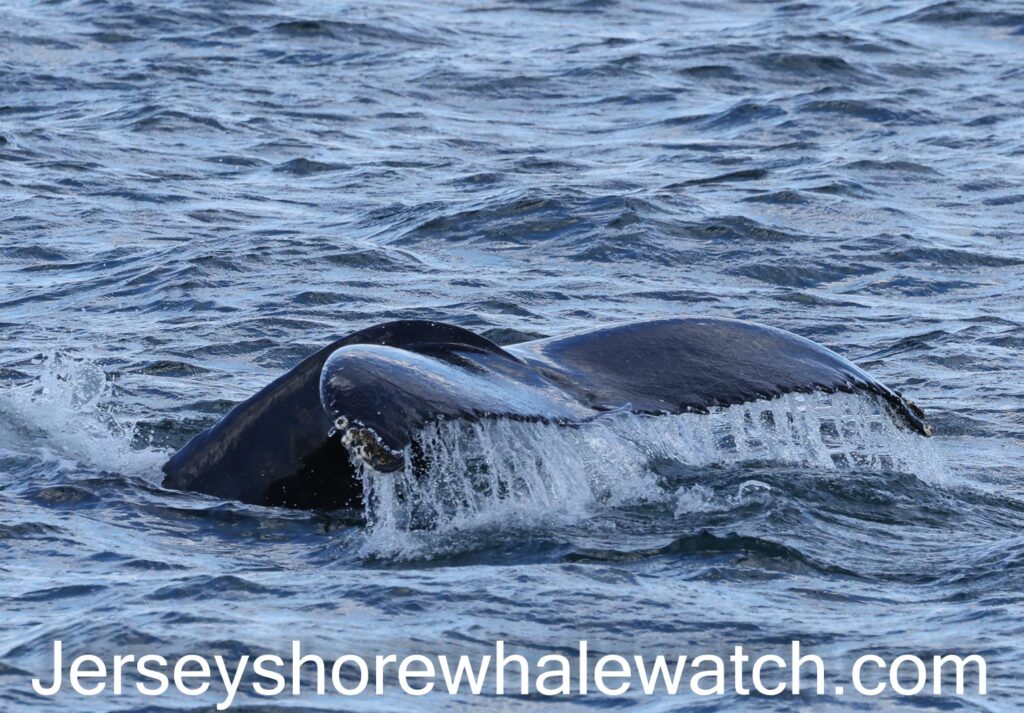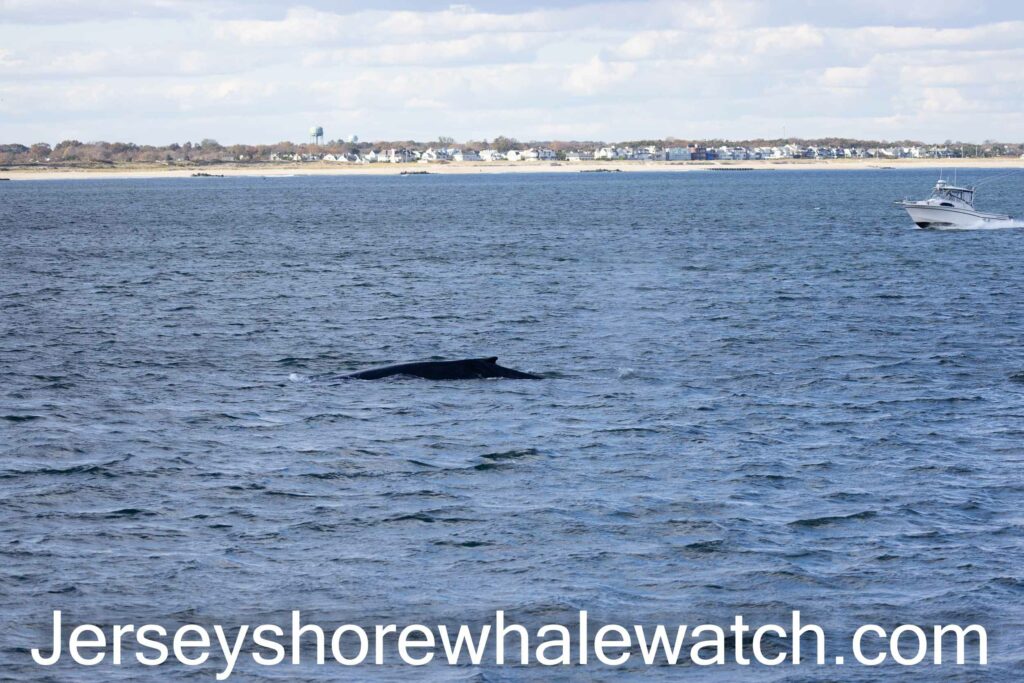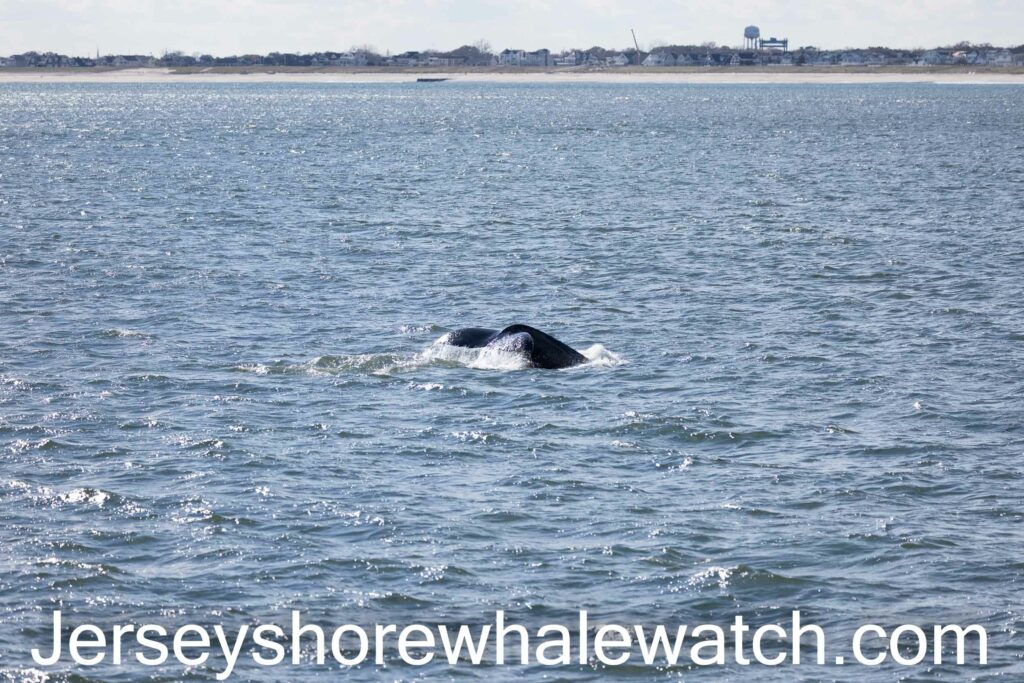 Based on this whale's size, our naturalist, Danielle, believes that this whale was recently weened from its mother. Very cool to see such a young whale on its own. He seemed be be doing fine without his mother. He was eating loads of fish and pooping a lot to prove it! It didn't matter where you were on the boat, everyone had a great view of the whale and plenty of photo opps. It was a lot of fun watching this whale. We got plenty of tail shots, saw some sharking behavior where the whale shows the tip of one side of its flukes (which can look like a shark fin) and we even got to see some lunge feeding! It was really exciting to see all these whale behaviors up close. But our fun didn't end there. On our way back to the marina, we came upon our super pod of dolphins again. They were jumping through our wake and gave us another great show. This was a very successful trip, indeed!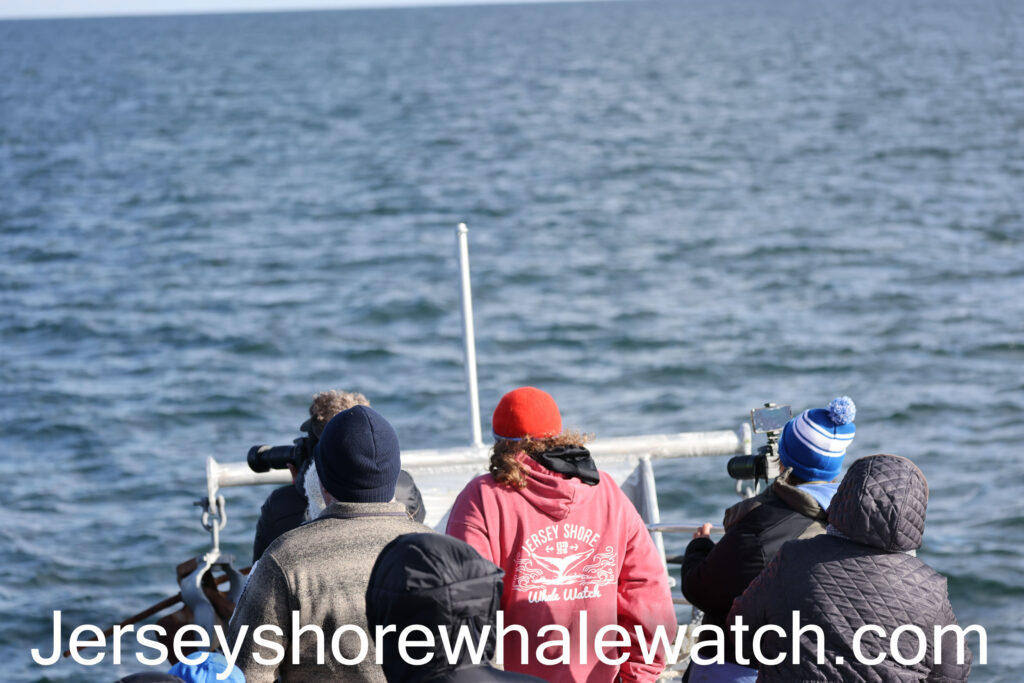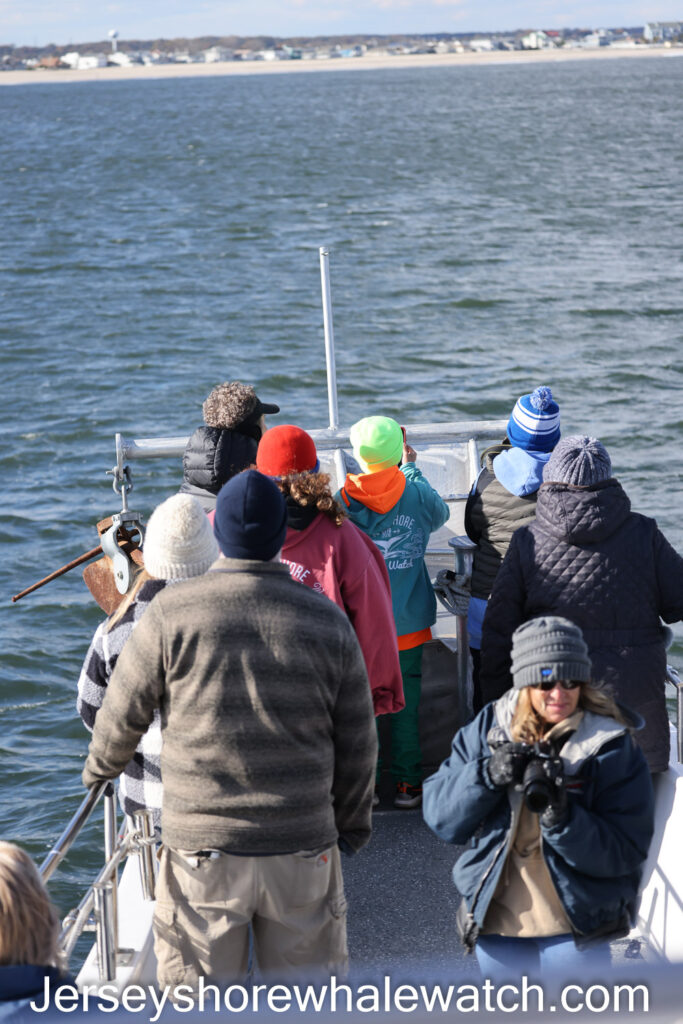 The entire time we were less than a mile off shore and just outside of Belmar. We only have a few weeks left of the season so don't miss out. It's really not too cold as long as you dress warm. And the weather is supposed to warm up at the end of the week and into next week. With smaller groups going out you won't be crowded and can move freely all around the boat. The upper deck is flooded with sunlight making it nice and warm and there is always the inside heated cabin to retreat to if you feel cold. We also have hot chocolate and coffee to help keep you warm and toasty. It's really the best time to go out and get the last sightings of the whales before they migrate too far south. Don't wait until next year to see humpback whales – see them now! Book your trip today- you will be happy you did!
Trish DeVoe, Naturalist, Jersey Shore Whale Watch