Whale right off the beach!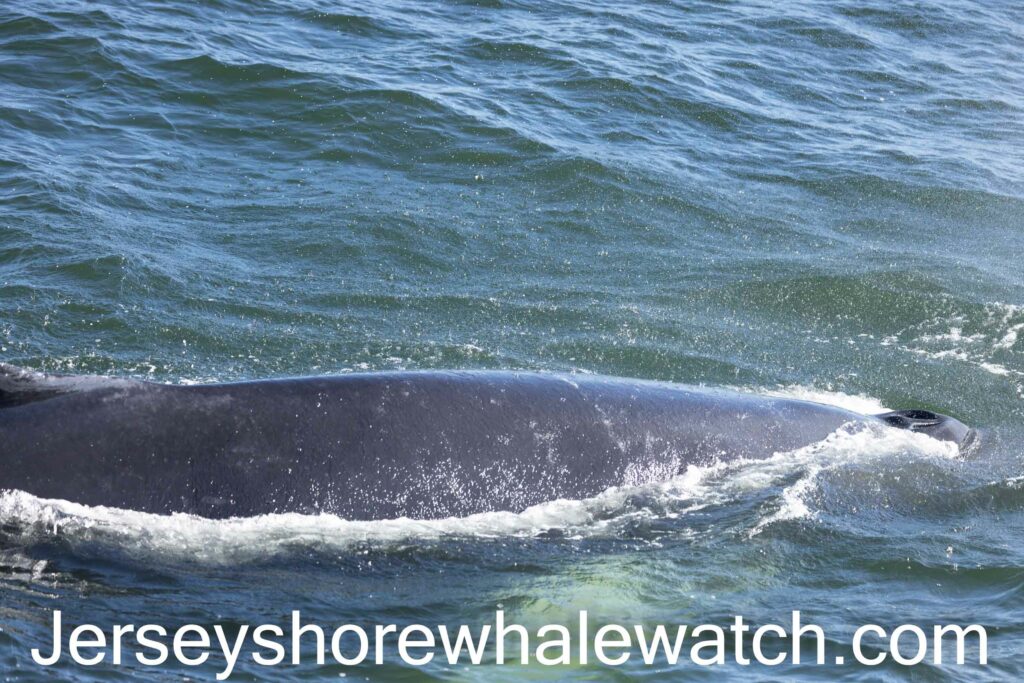 Happy to report we had another successful whale watching trip today!. We left the Shark River and headed north towards where our sister ship had numerous whale sightings earlier in the day. We found our whale right off of Asbury Park. We had quite a few students from Fusion school and they were all delighted to see a whale in the wild! One of the students even spotted the dogfish, photo below
Such a memorable class trip! The whale was feeding on the abundance of bunker fish in the area so he stayed pretty close to shore. He was clearly not afraid of the boat and gave us plenty of great photo opportunities and lots of tail shots. With such small groups going out there was plenty of room for everyone on the boat to get the perfect viewing spot. It's so much fun to hear the excited shouts every time the whale surfaced! Interestingly, as we followed the whale, he actually led us south right back to the Shark River inlet where we started! Perfect trip!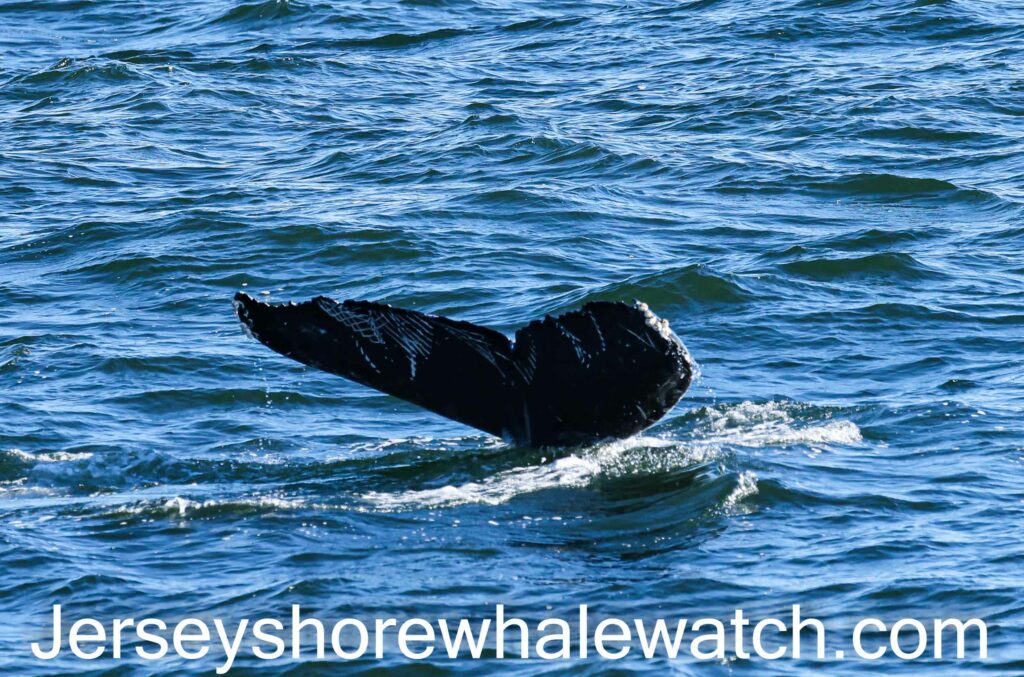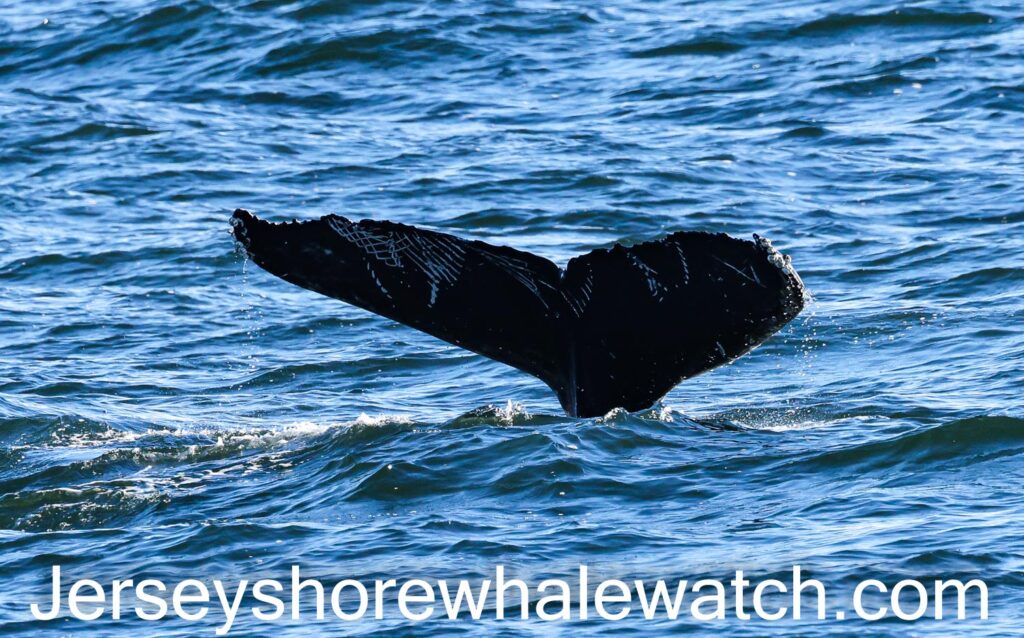 We only have a few more trips scheduled before the end of the season so don't miss out- Book your trip today! There is plenty of room on the boat to move around and find a warm sunny spot or you can always go inside our heated cabin and enjoy some hot chocolate and cookies. We sell snacks like hot dogs and hot pretzels and we even sell sweatshirts and blankets- everything you need to have a warm, enjoyable trip. Just dress warm, bring your camera and get ready for an amazing experience! We are going out Saturday and Sunday, come out and join us and watch these giants of the sea migrate south for the winter. You'll be happy you did!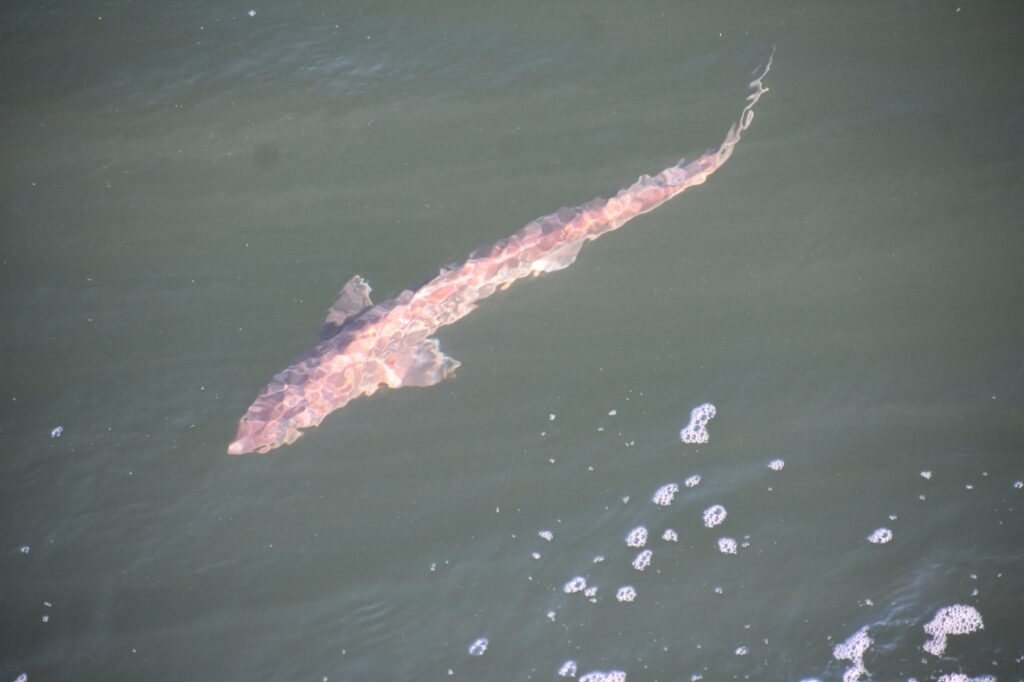 Almost forgot we also saw a Spiny dogfish are the most commonly known of the two-dogfish species that inhabit the coastal waters off New Jersey. … Spiny dogfish are also referred to as mud shark, skittledog, Atlantic spiny dogfish and Pacific spiny dogfish. The spiny dogfish is widely found from north to south on both coasts of North America.
Trish DeVoe, Naturalist, Jersey Shore Whale Watch