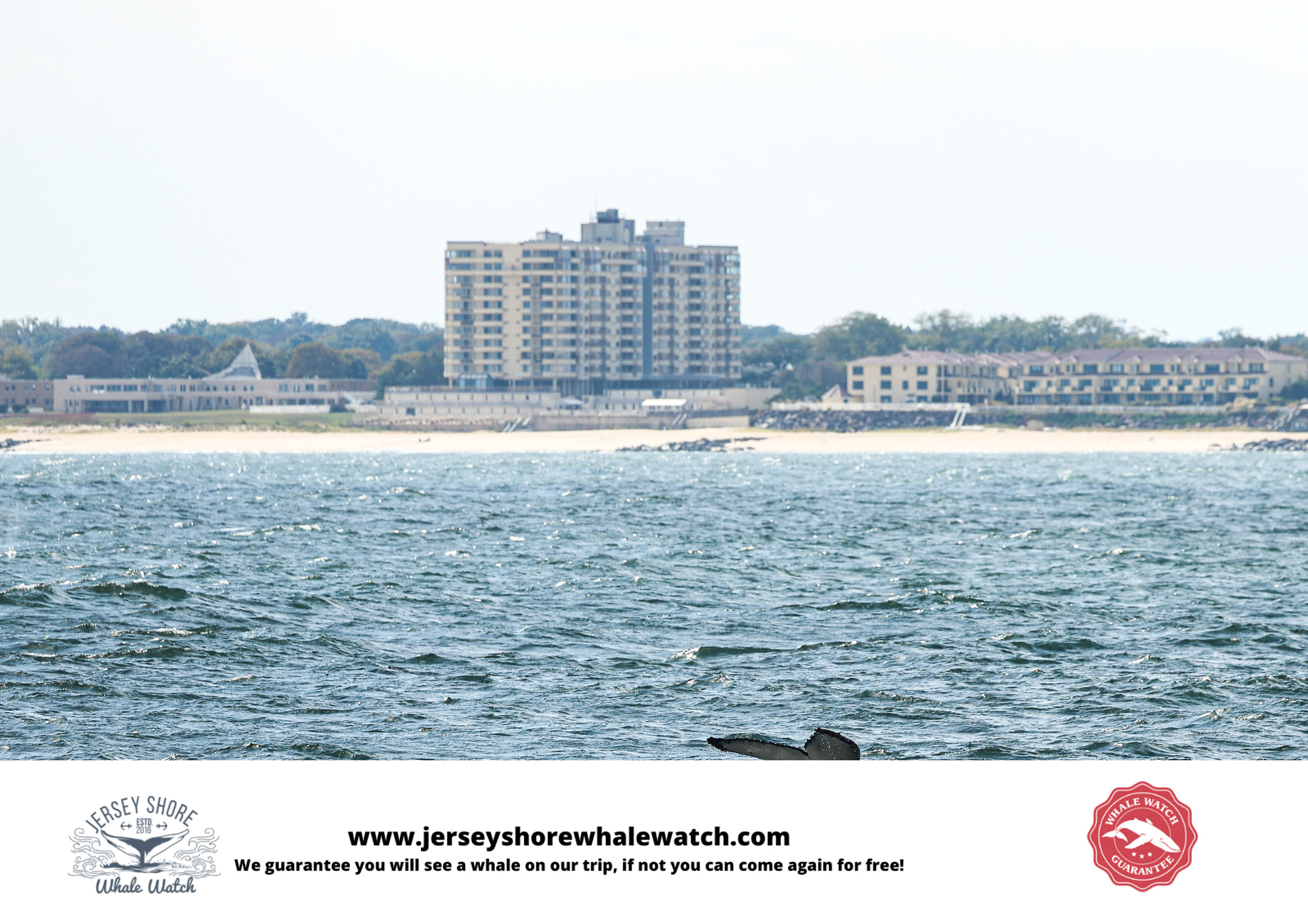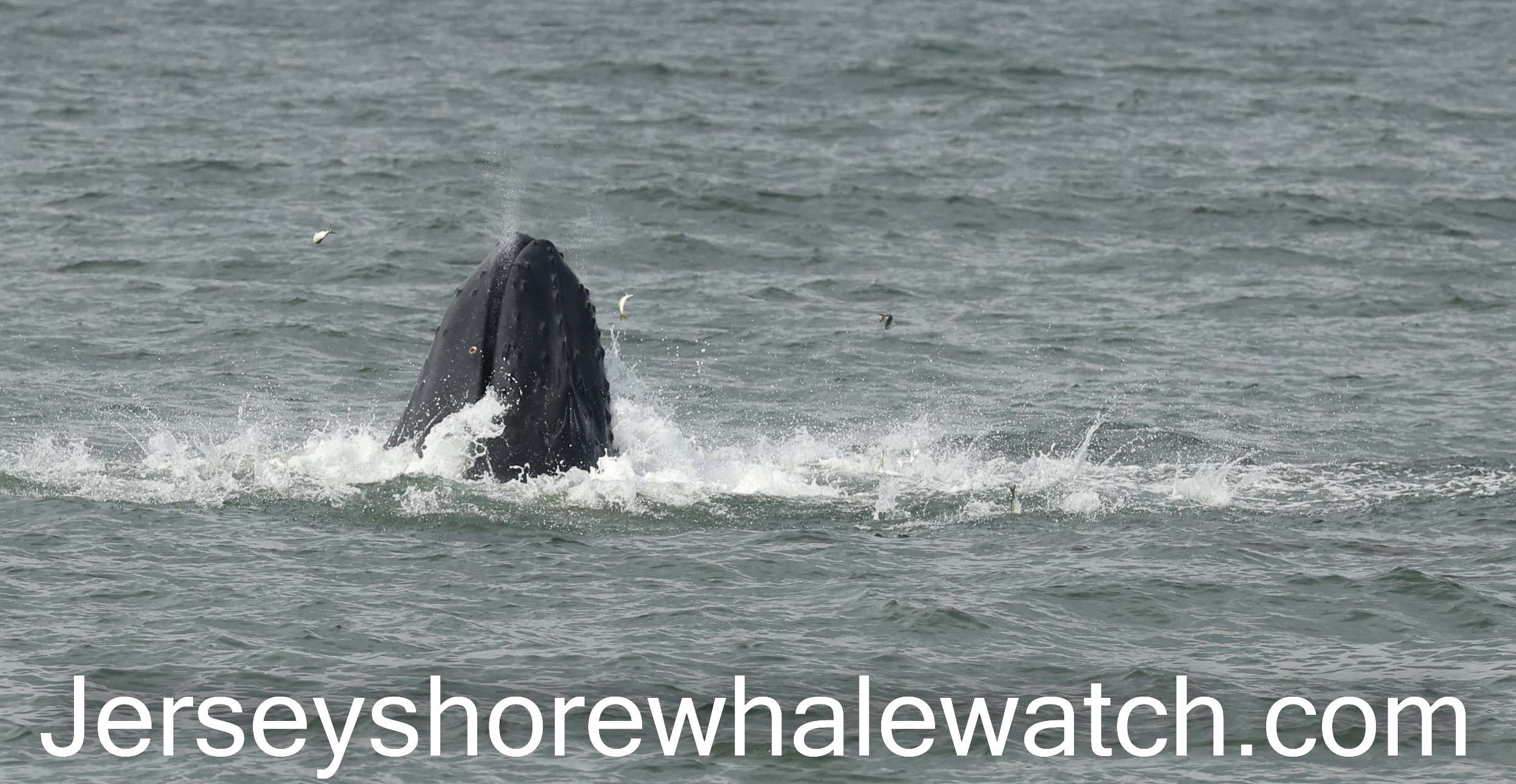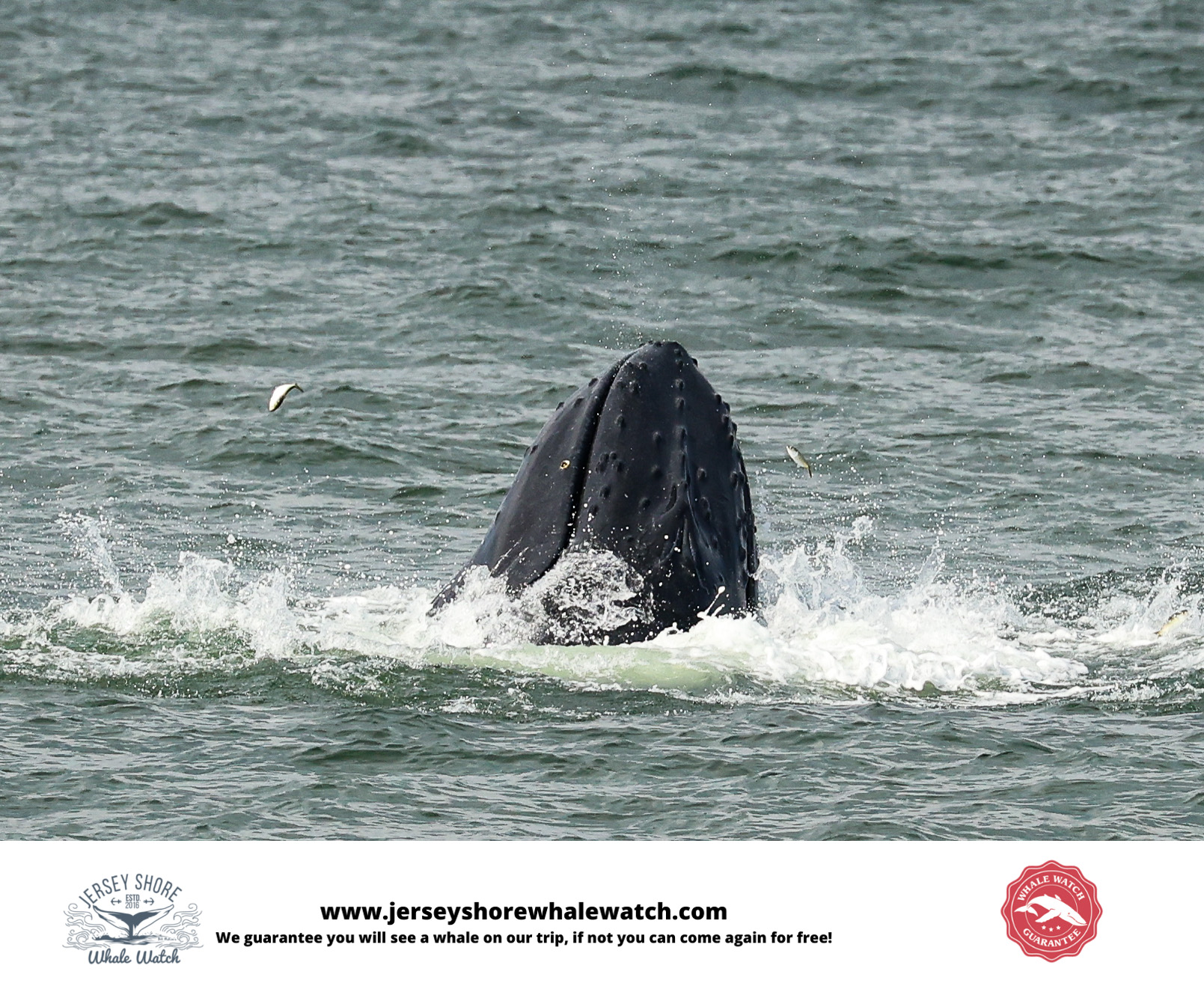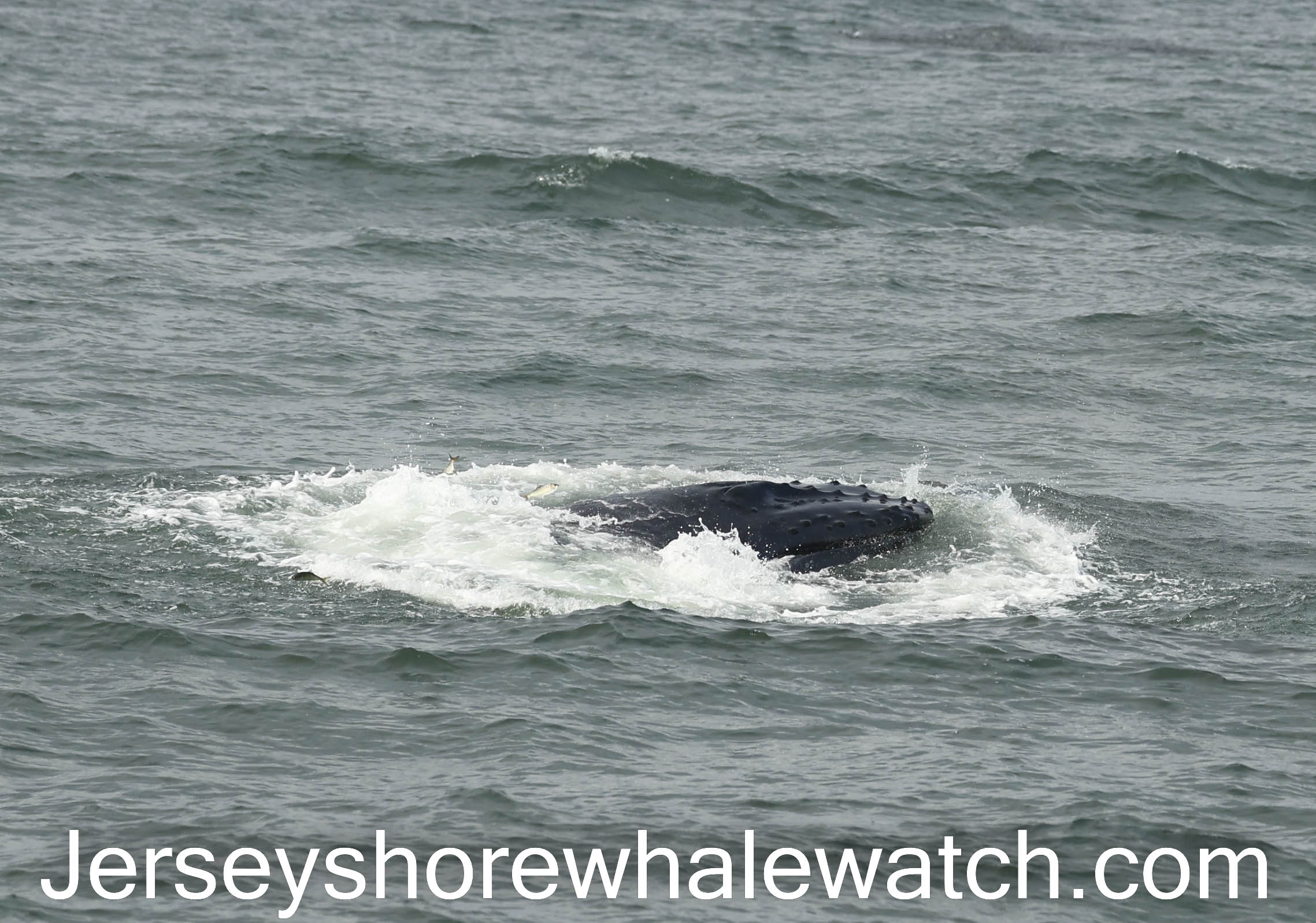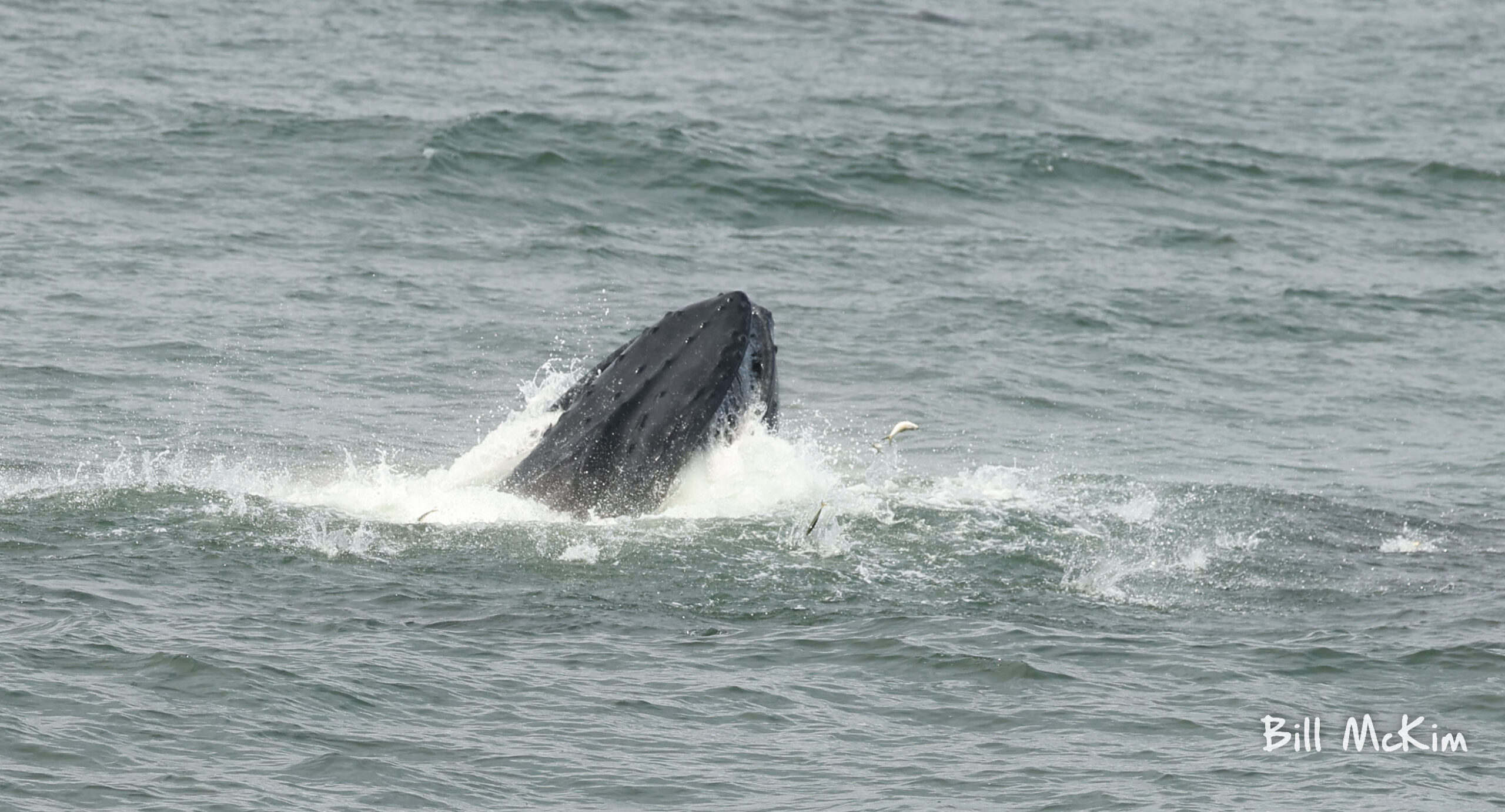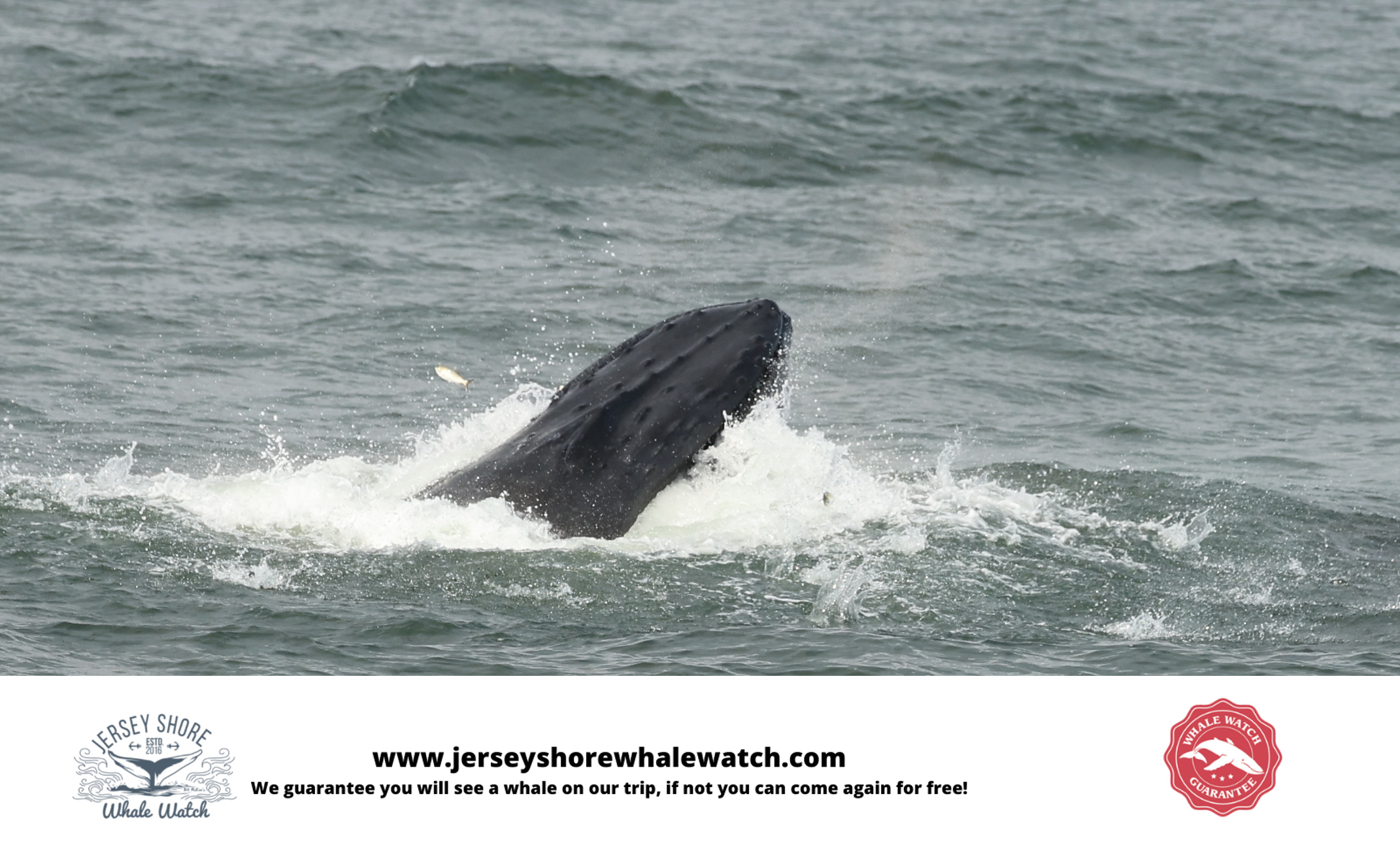 Passenger Linda write our review today:
With a storm coming in for the late afternoon/evening, I wondered what type of whale watching day it would be. Well the water was rougher than yesterday but it was okay and at times like a ride on a small roller coaster. The kids on the boat were having a great time! First some dolphins were seen but we kept going north. Then we saw another pod but in a little bit we headed north. Found whale # 267 from yesterday. He has a mostly white tail. He decided to do some tail throwing and also gave us a lot of stinky whale breathe. After a while, there was a whale to the north and off we went. We were a distance away and you could see it breaching/lunge feeding . Once nearby, we're were treated to some spectacular lunge feeding. That was so cool and amazing. A little boy next to me, who told be he never saw a whale, was speechless when he saw the whale. He just kept pointing to the whale and said "ooh, ooh, ooh I
On the way back we saw 2 dolphin pods and I was at the back of the boat. The dolphins were riding the waves and having a blast! I was very excited to see this! Back to the dock but when we were near the inlet, it started raining pretty hard. Even the rain could not bit a damper on this terrific whale watching and dolphin day!