All i can say is wow,I will let Trisha write up the full report but today was special here are some photos!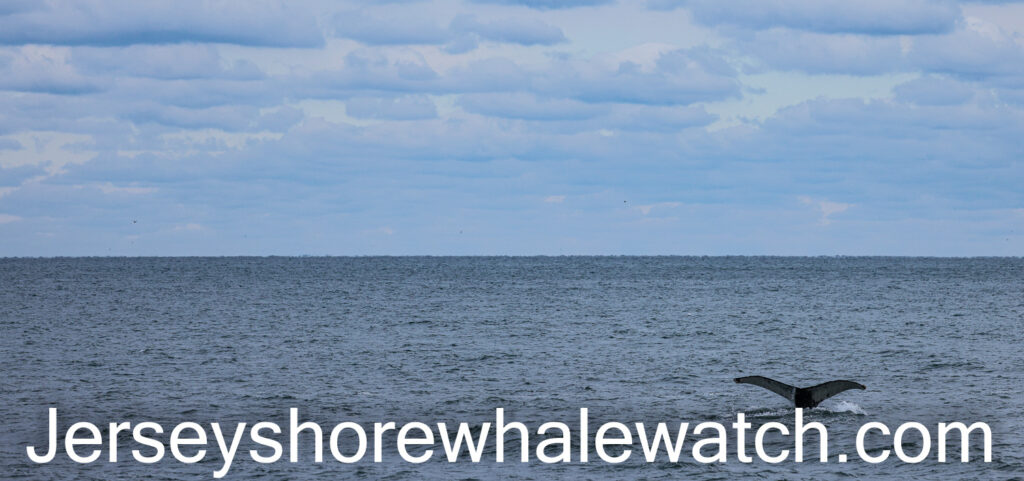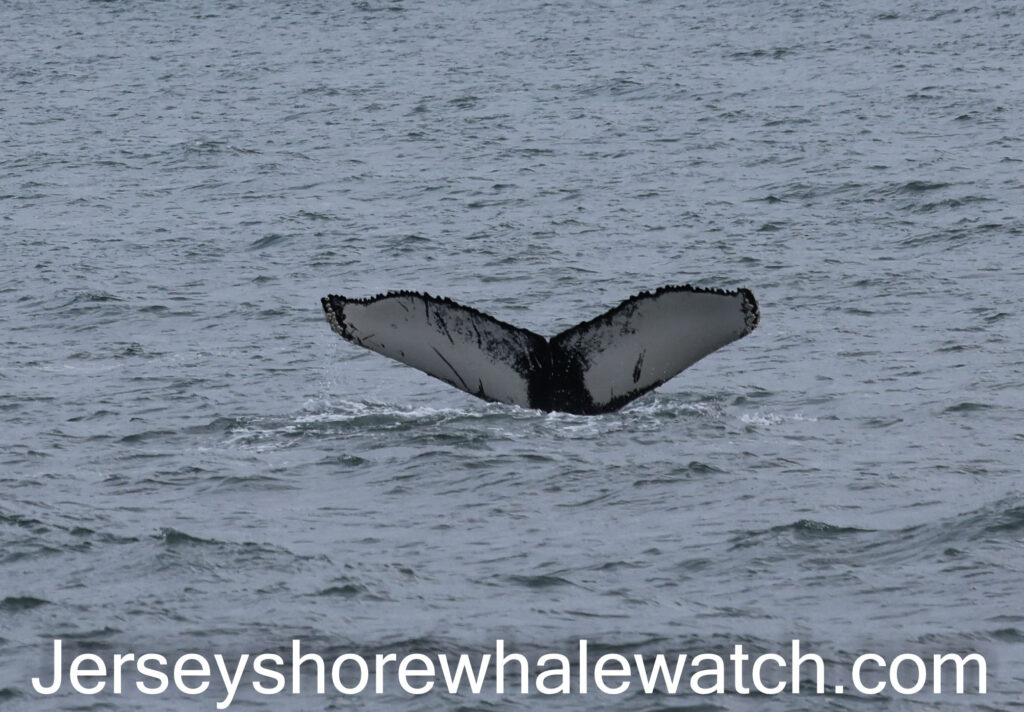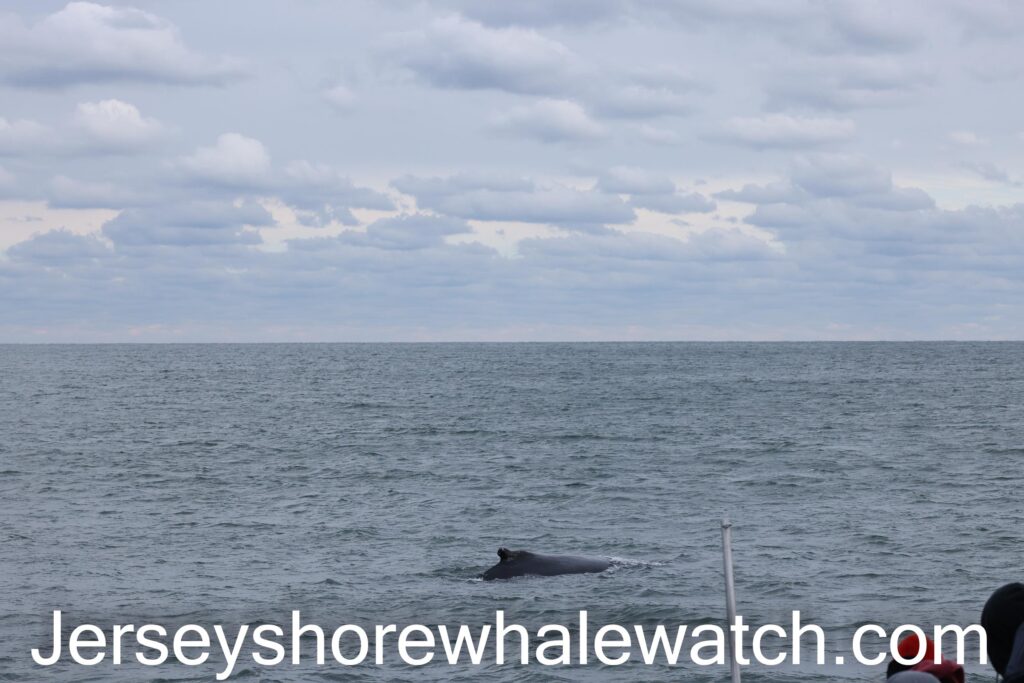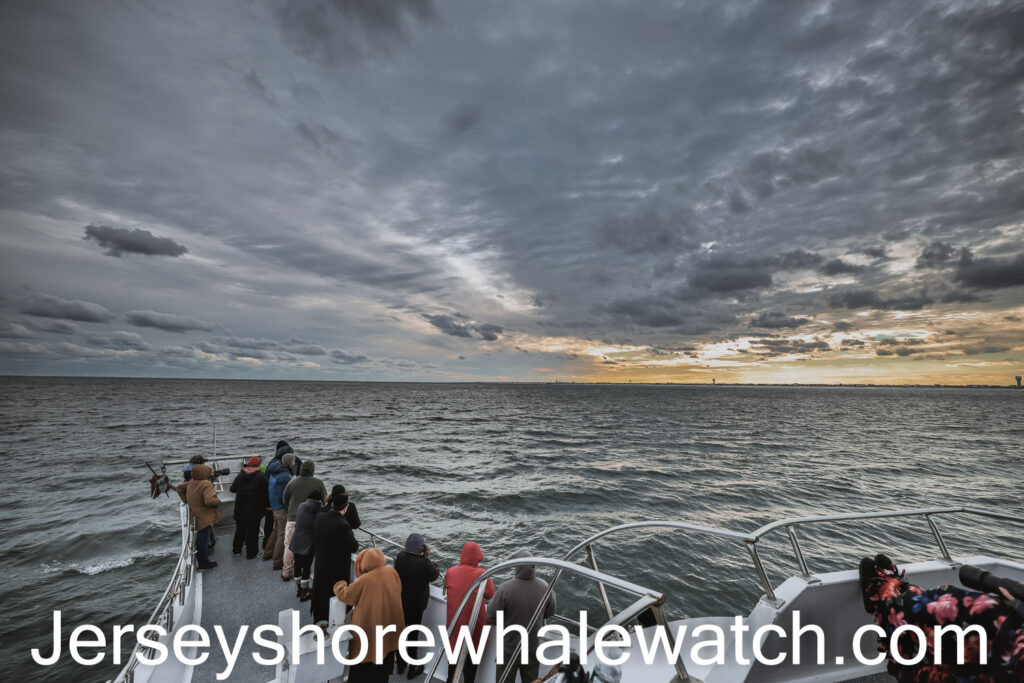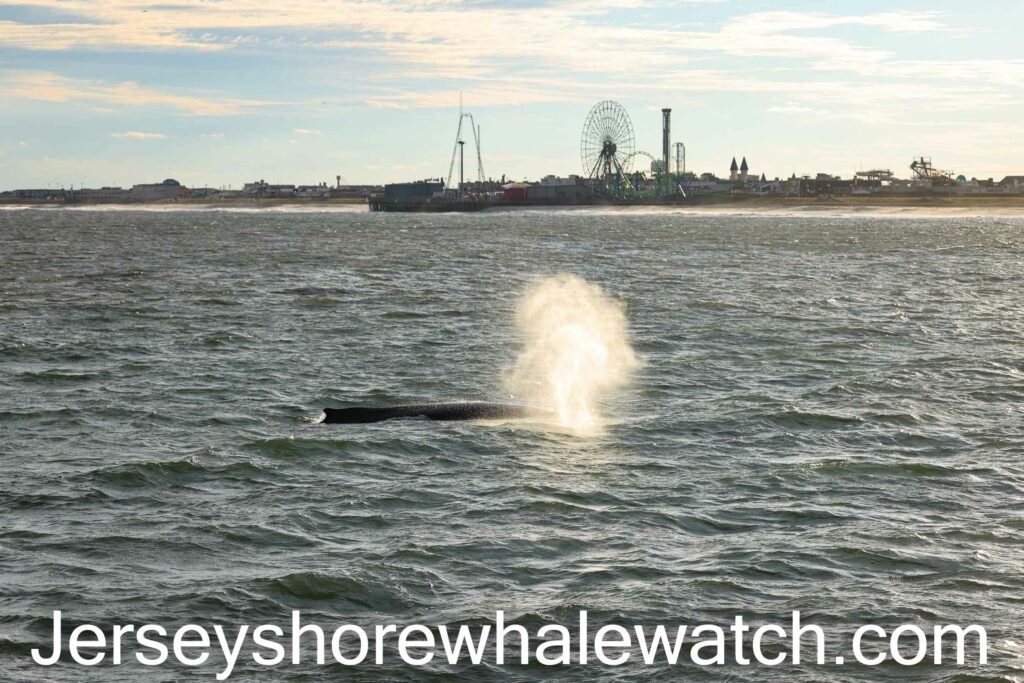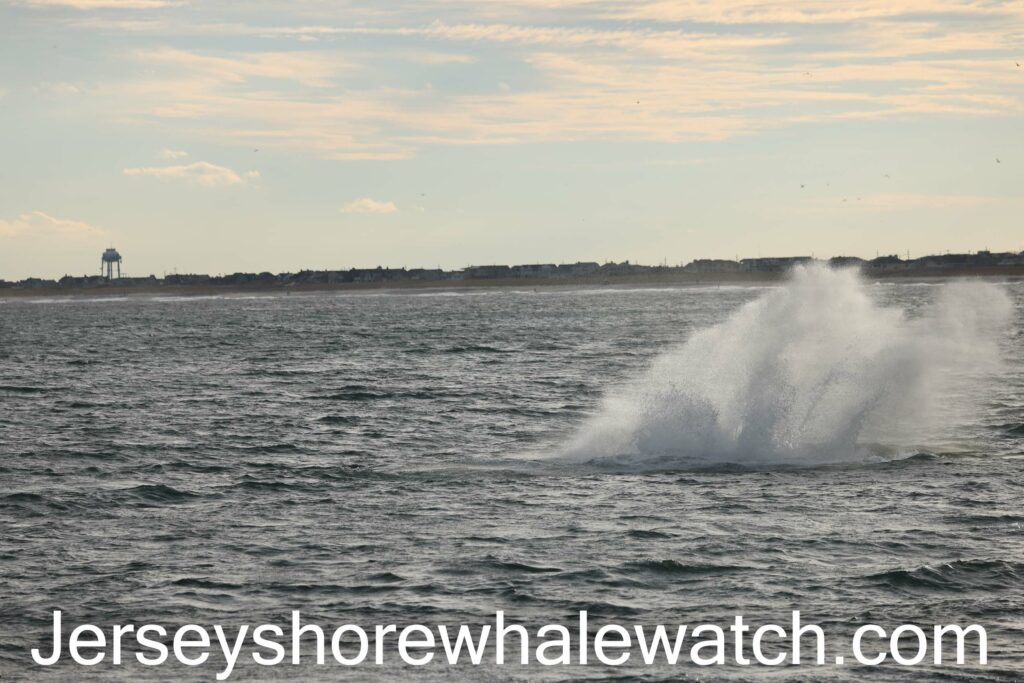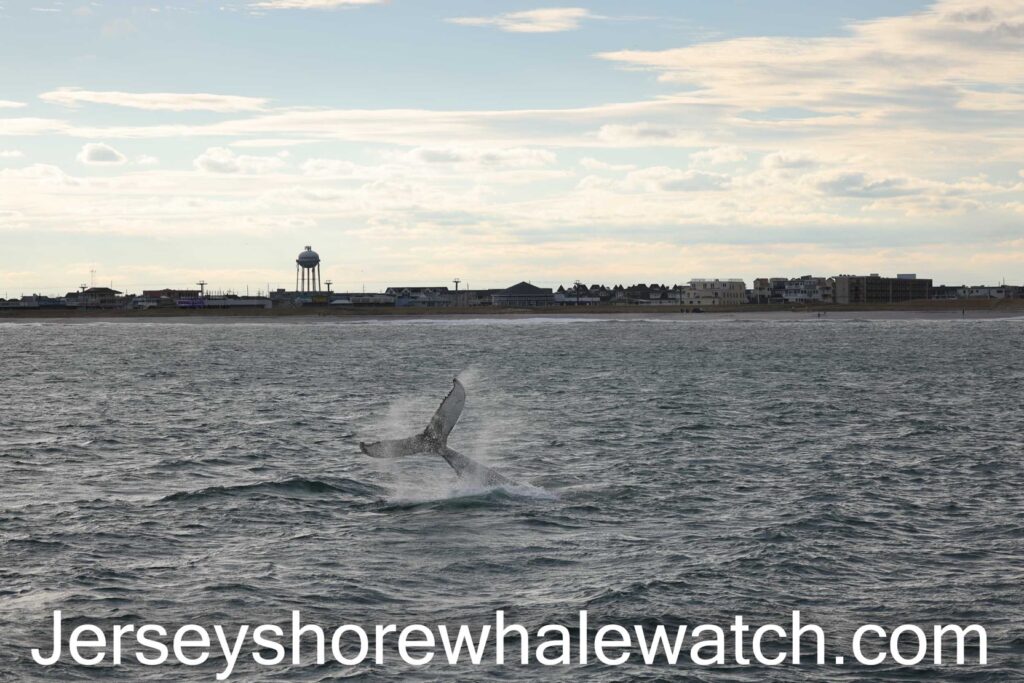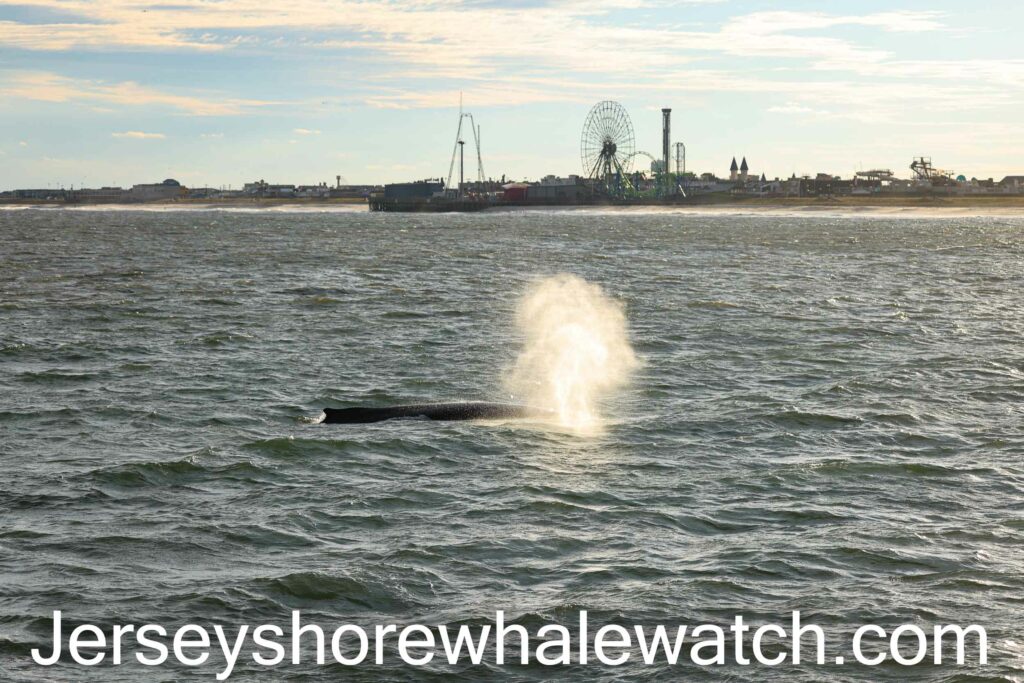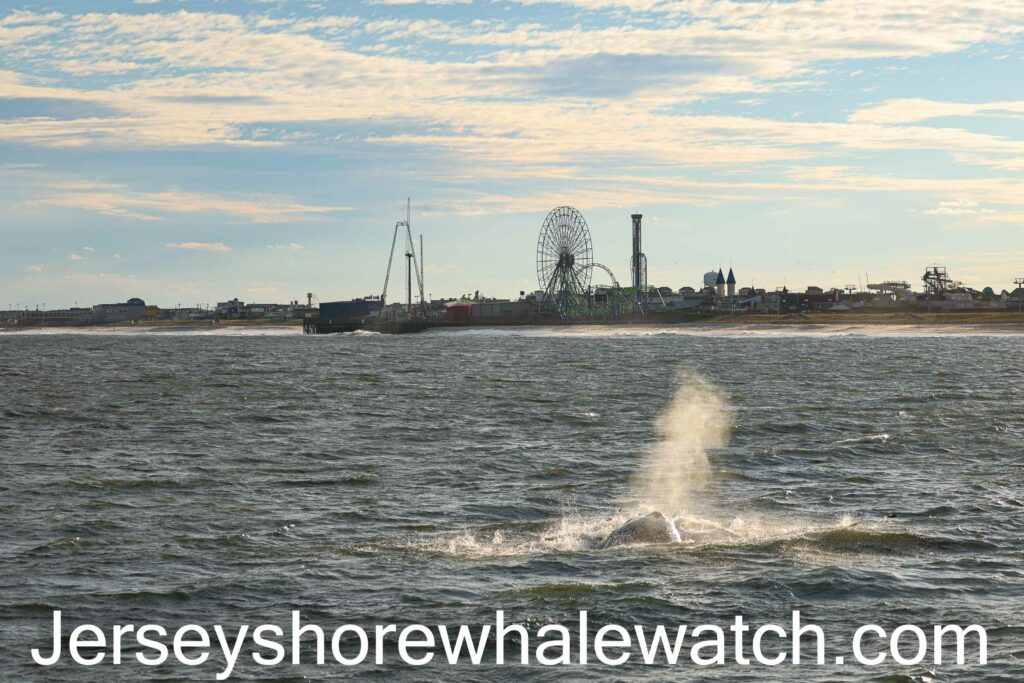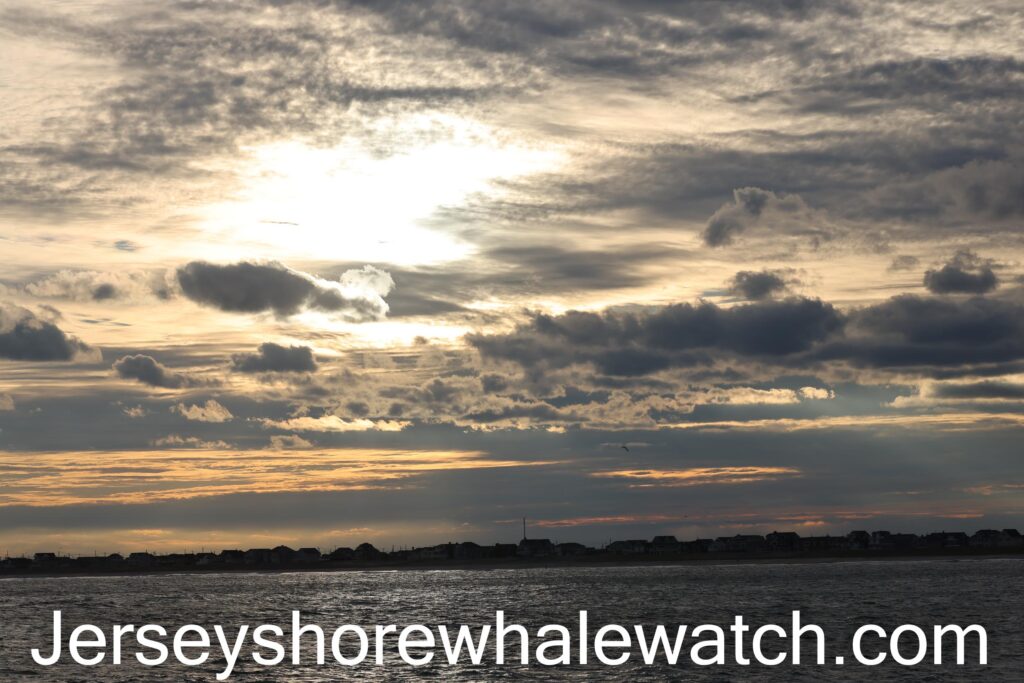 Two Whales and a Ferris Wheel!
After having to pull our trip yesterday due to high seas, we were very happy to go out today. We had reports earlier today of a whale in Belmar right outside the inlet, so we headed in that direction. We continued south past Spring Lake, Manasquan, Point Pleasant and Bay Head looking for any signs of our whale. Our naturalist, Danielle, spotted the whale even further south just off of Ocean Beach. When we got close enough to the whale we realized he was bigger than the whales we have been seeing recently and he may be new to our database. We got some great shots of his tail flukes so Danielle will be able to confirm if this is a new whale for us or if he is already in our catalogue. As we were enjoying watching this whale, Danielle noticed another whale just about a mile further south. At this point we were right off of Lavallette and the whale was in the Seaside Heights/ Ortley Beach area. Since it was so close we went to take a look and boy were we glad we did! This whale was quite active and gave us a great show! First he made an enormous splash when he lifted his tail high out of the water and slapped it on the surface. This behavior is known as lobtailing or tail slapping. The sound is very loud and may be heard for some distance under the water, This behavior can be used for long distance communication with other whales perhaps to let them know there is food or a predator in the area or it could be a way to play or socialize. It's quite possible this whale was slapping its tail to communicate with the first whale we saw. Whatever the reason, it sure was exciting to witness. He did it a few more times so everyone on the boat got to get photos or video of it. He also surprised us all by suddenly lunge feeding right alongside the boat! It was so sudden and so close it was hard to get a photo but still really cool to see. And all this with a view of the famous Casino Pier and Ferris Wheel in the background! So much fun! When we started heading home and thought we had all the great photo opportunities we were going to get, the sun started peaking through the clouds to give us a beautiful sunset! It was truly an amazing day! We only have a few more opportunities to go whale watching this season so join us while you can. It is going to be a balmy 66 degrees this Thursday and we are going on our Sunset/Full Moon whale watching trip- you don't want to miss it! Take a personal day or leave work early, its so worth it! You won't have this chance again until next year. Take advantage of this great fall weather and come see the whales before they are gone for the winter. There is plenty of room to move around and find your perfect viewing spot and plenty of room in the indoor heated cabin. With smaller groups this time of year it feels a lot like being on a private charter. We don't know which trip will be our last for the season so make sure you don't miss it! Book the full moon trip today! You will be happy you did!
Trish DeVoe, Naturalist, Jersey Shore Whale Watch