From passengers Anne Marie, who also help me with shirt sales Here is her report
O Point Pleasant, Jersey Shore, NJ 12+ hour 8/16/2021. Glorious, sunshiny day, lots of laughs with fantastic friends and ocean bird seekers. Starting at the dock with an amazing crab. 🦀 We saw several different birds, Minke, Finback, Humpback whales 🐋 , Dolphins 🐬 (the smallest of all whales) a whales tail hourglass tattoo, Loggerhead turtle 🐢, Tuna and fresh Mahi-mahi from the bow! We collected ocean trash along the way with a gaff, saw a container ship anchored, as the entire crew has Covid & not allowed to dock and a very special picture of our fearless leader 😏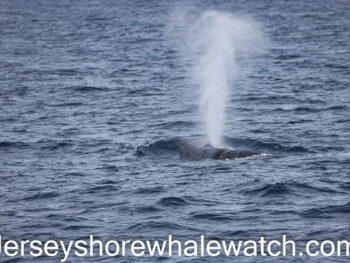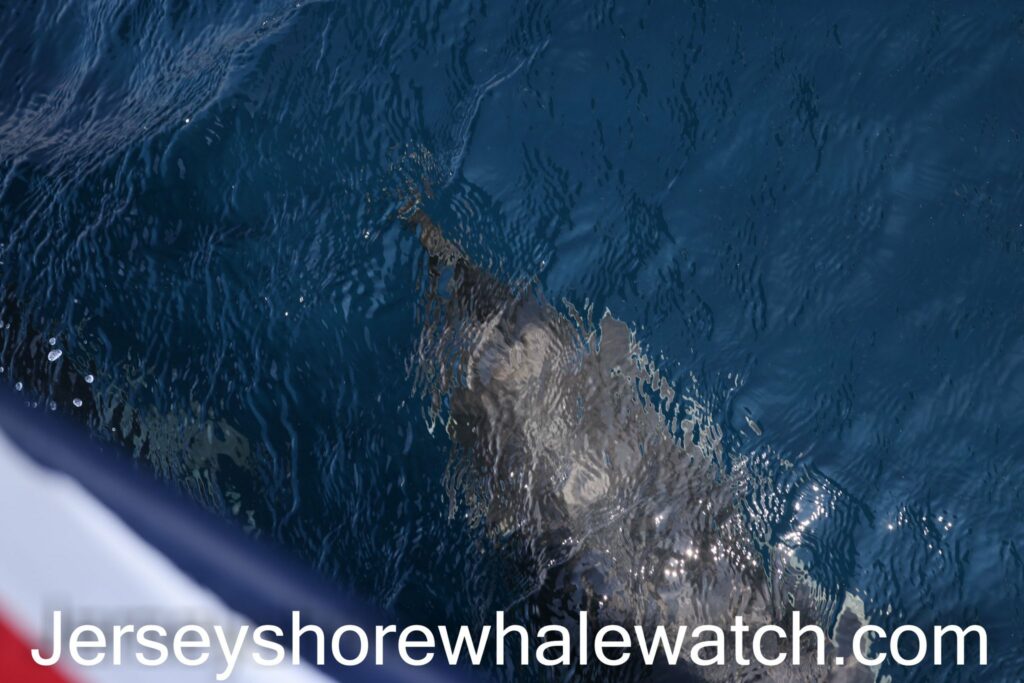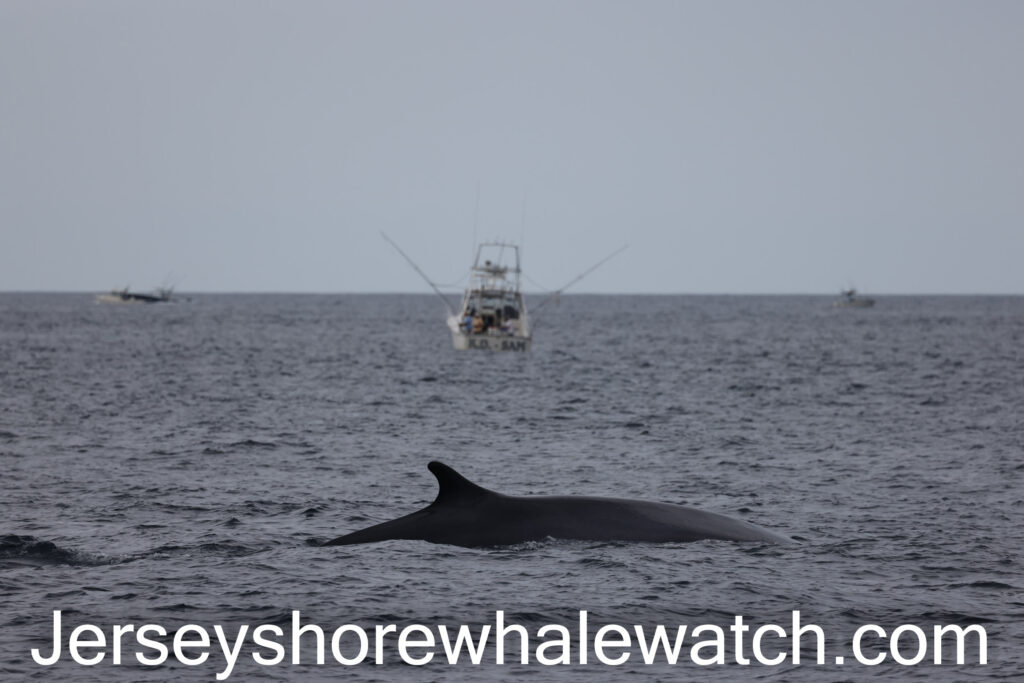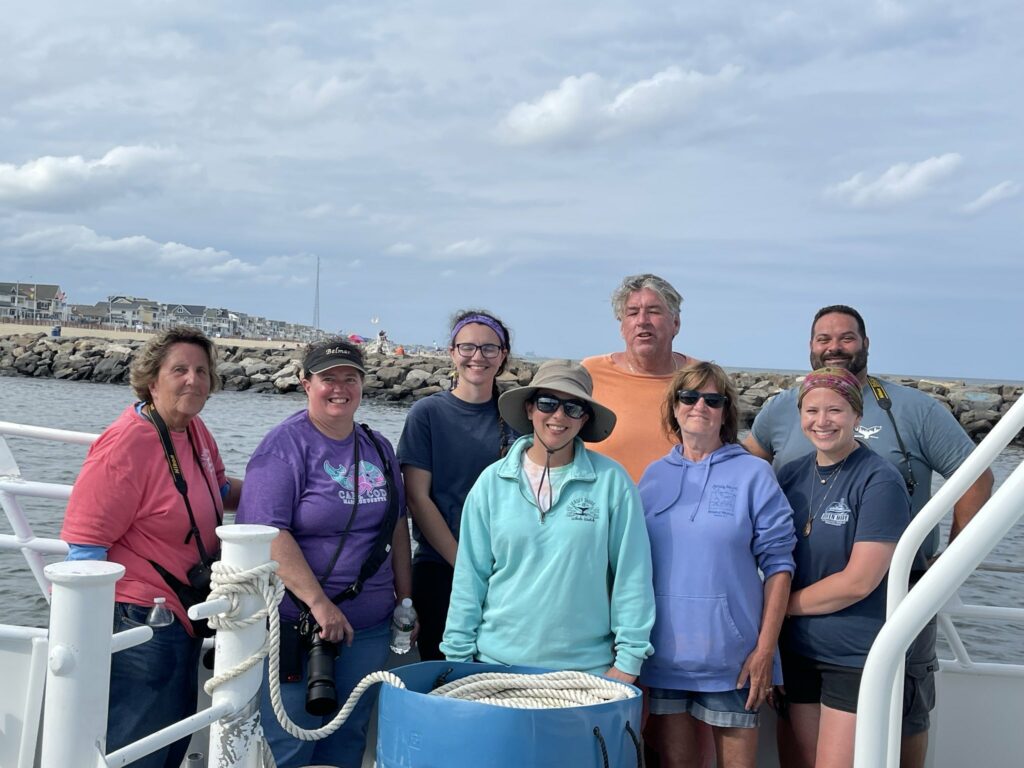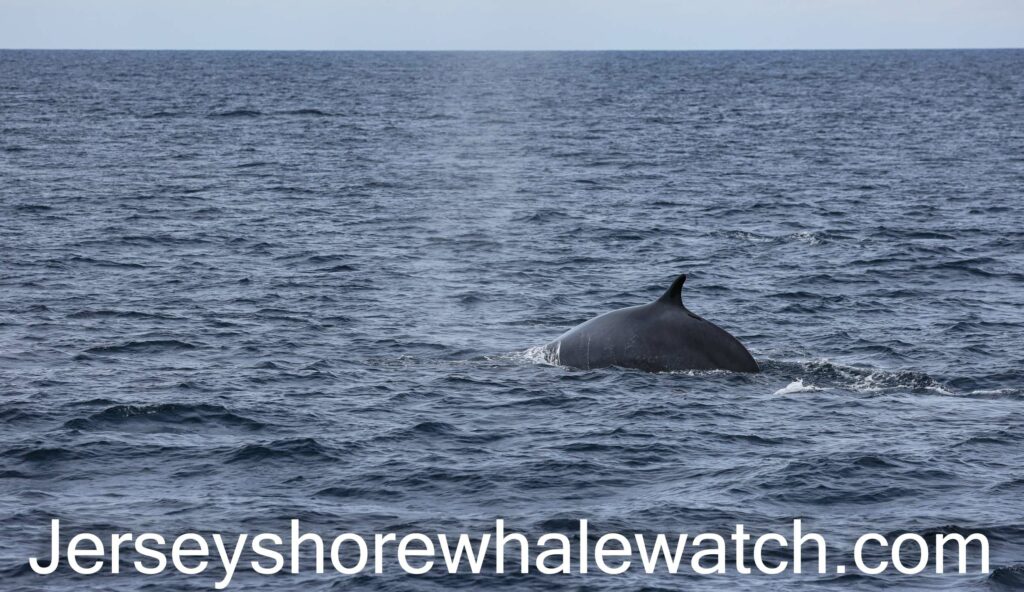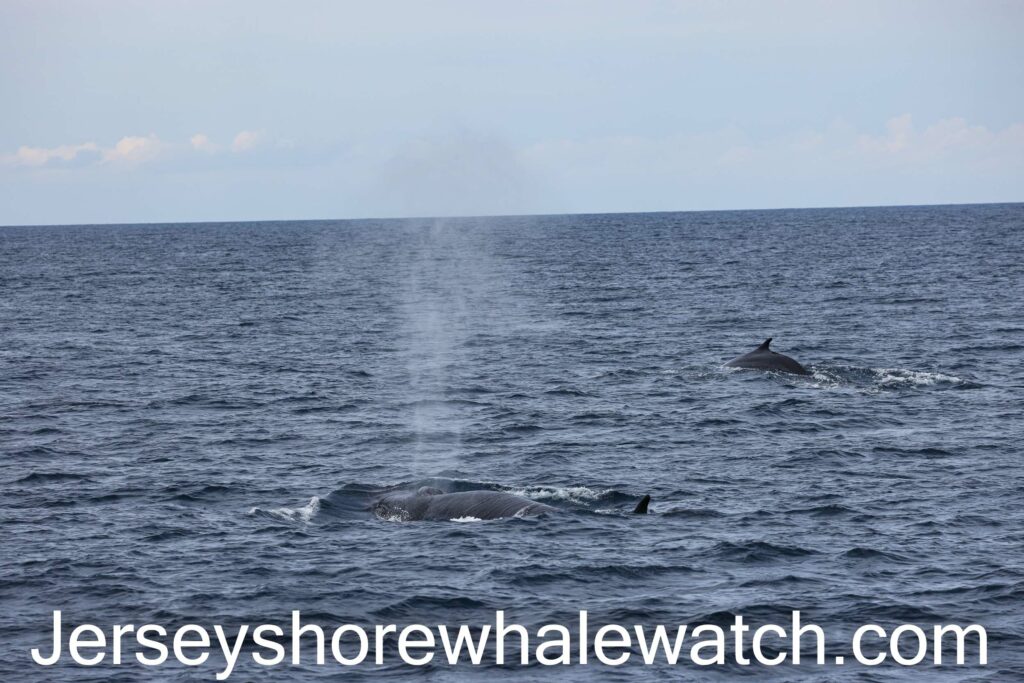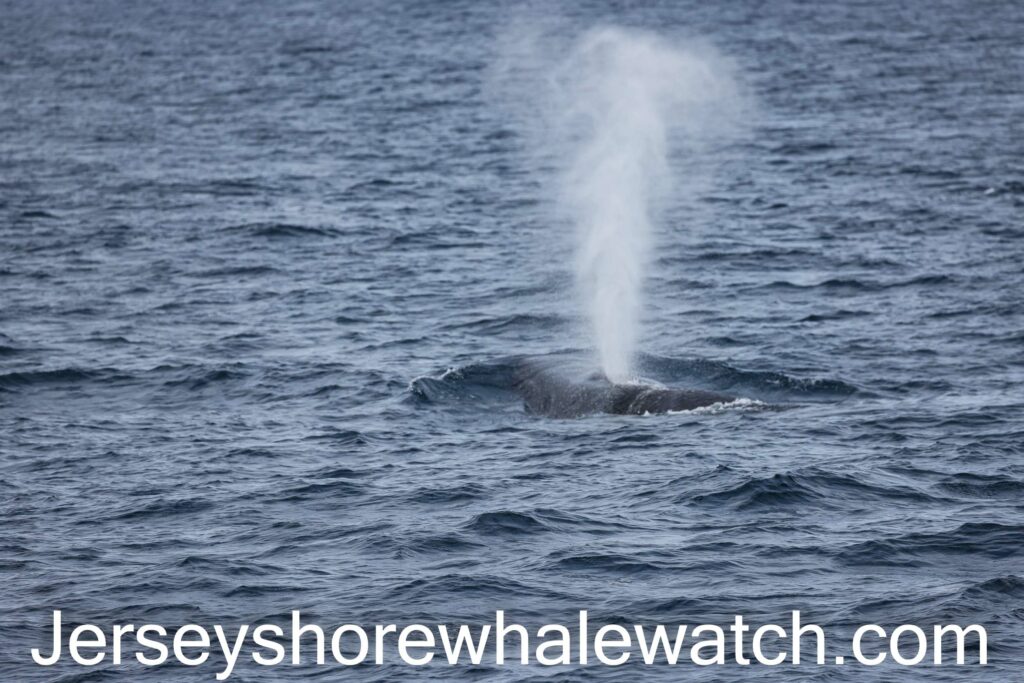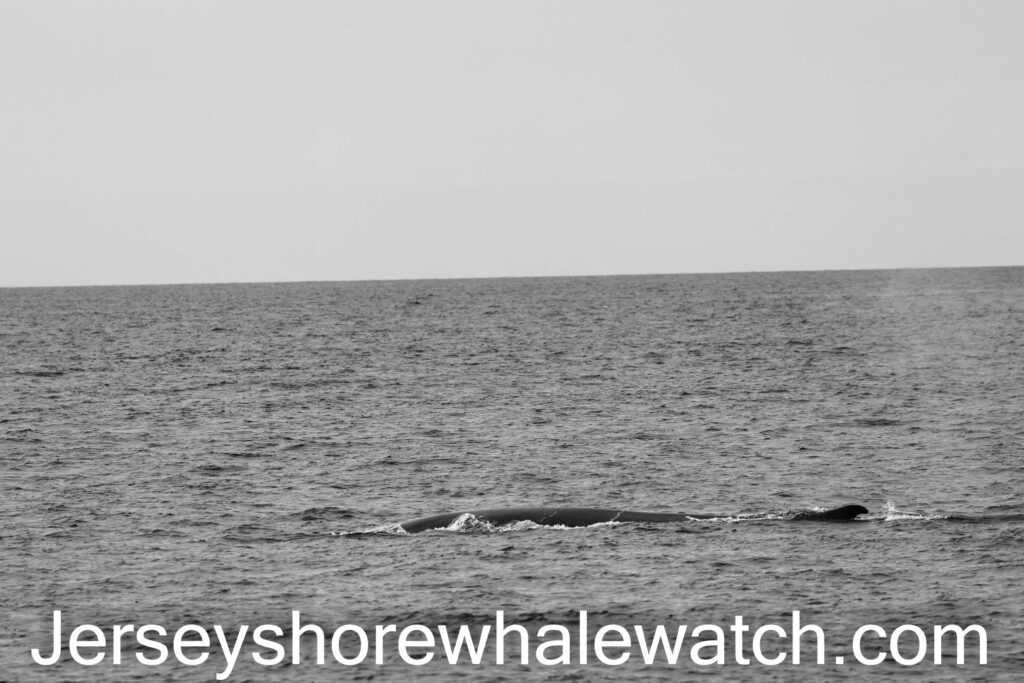 Still need to go through my pictures but wanted to get this post up !
Hi lights were:
At least 5 huge Finback whales
7 Minke whales
dolphins , and some of them were racing each other.
bow riding dolphins
birds were kinda of scarce
Humpback whale
sea turtles
'sharks jumping clear out of the water
Bluefin tuna everywhere near the Atlantic Princess wreck site NJ
perfect weather conditions
Went on a 12 hour whale watching, bird exploration trip to the Triple Sea Wreck area about 40-50 miles off of the coast. Started with a beautiful sunrise! Does it get any better than a sunrise over the ocean? Next, time to enjoy some bagels and coffee compliments of Captain Dave. The boat, the Queen Mary from Point Pleasant, has an upper and lower level; so much room for 27 passengers to move about.
As we approached the area of where the tuna fishing boats were, we saw our first Fin back and Minke Whales. The Finbacks were huge. So huge! Some maybe 80 -85 feet long! Whereas the minke whales are small, 25 feet or less.
Dolphins were swimming with the whales and also swimming with the boat. It was spectacular.
The birders had food that they were putting out to attract the birds and the birders were enjoying themselves. Unfortunately, I don't remember any the the bird names. 9( Wilson Storm Petrels )We were told to look for a bird with a white face and were told they found it. Apparently it is quite rare.
More whales, dolphins, jumping fish, shark, tuna and a sea turtle or two. I couldn't figure out what this orange colored round type of object was. It was the head of the turtle! Loggerhead SeaTurtle
Balloons: we fished out Spider-Man, and a happy 21 or 11 birthday along with others. Saw more than a dozen helium balloons. Please dispose of the helium balloons properly. Otherwise they wind up in the ocean and some whale or other wildlife swallows them and it causes all types of issues.
It was such a great day but no humpbacks,……until the end! Captain Dave took the scenic way home from the south so that we passed by Sea Side. Then the excitement: something was flapping or jumping… was it a shark or a whale? A Humpback whale. Well, you know how you always think, wouldn't it be great if the whale would surface right in front of the boat? Well it did. I mean really next to the boat, immediately in front and along side the boat. It was crazy! Got some tail shots and the perfect day on the water came to an end.
Reflecting on the experience, the best part was the never ending laughter and beauty shared among friends new and old.
From our naturalist on board, her report is very short to the point.
Trip summary! 5 finbacks (including one that was pushing 70 feet! Look at the size of that head!), 2 minkes (but probably more), about 100 short-beaked common dolphins, 3 sea turtles, 1 shark, and 1 inshore humpback! Quite a day! Jersey Shore Whale Watch Gotham Whale