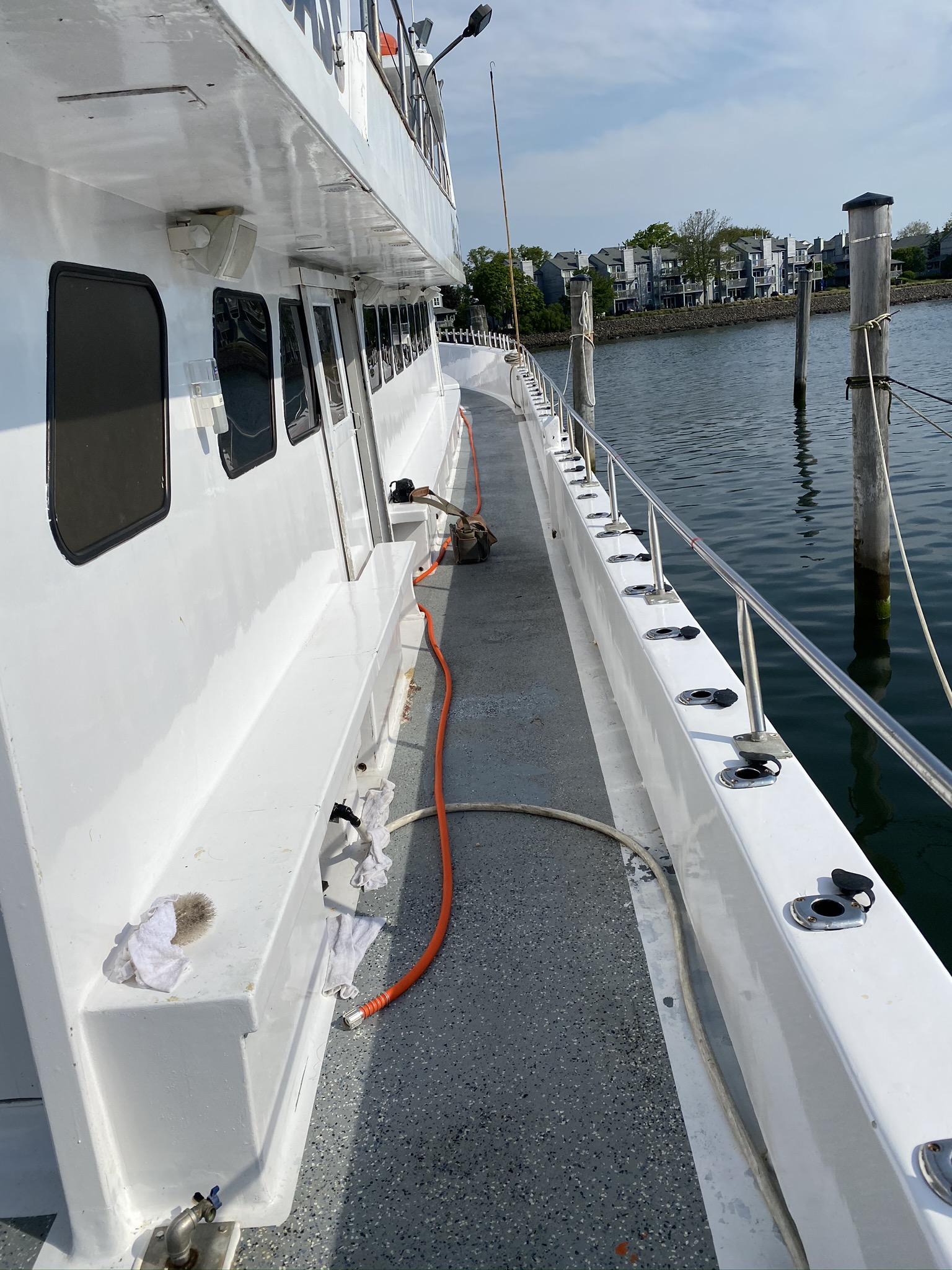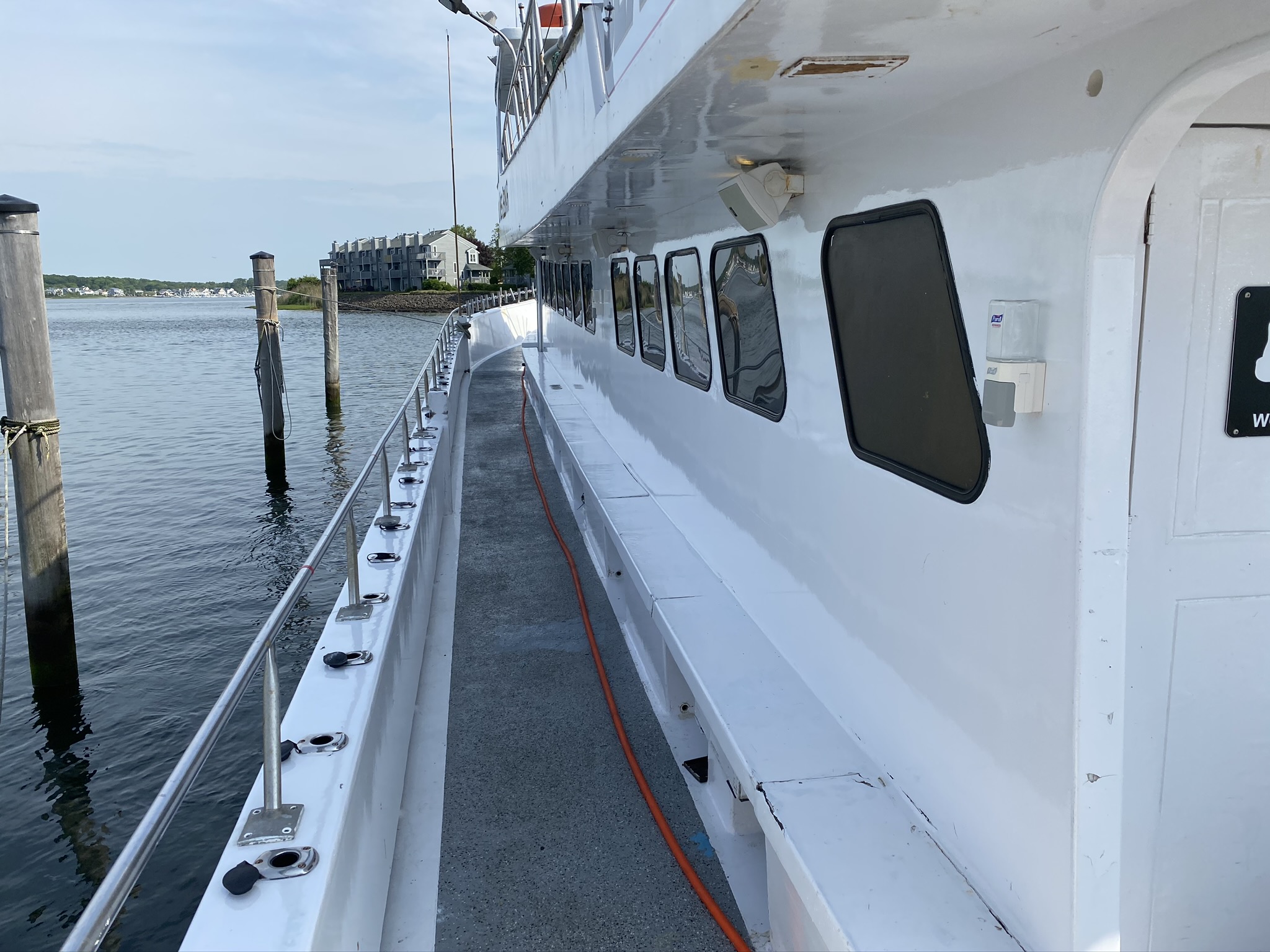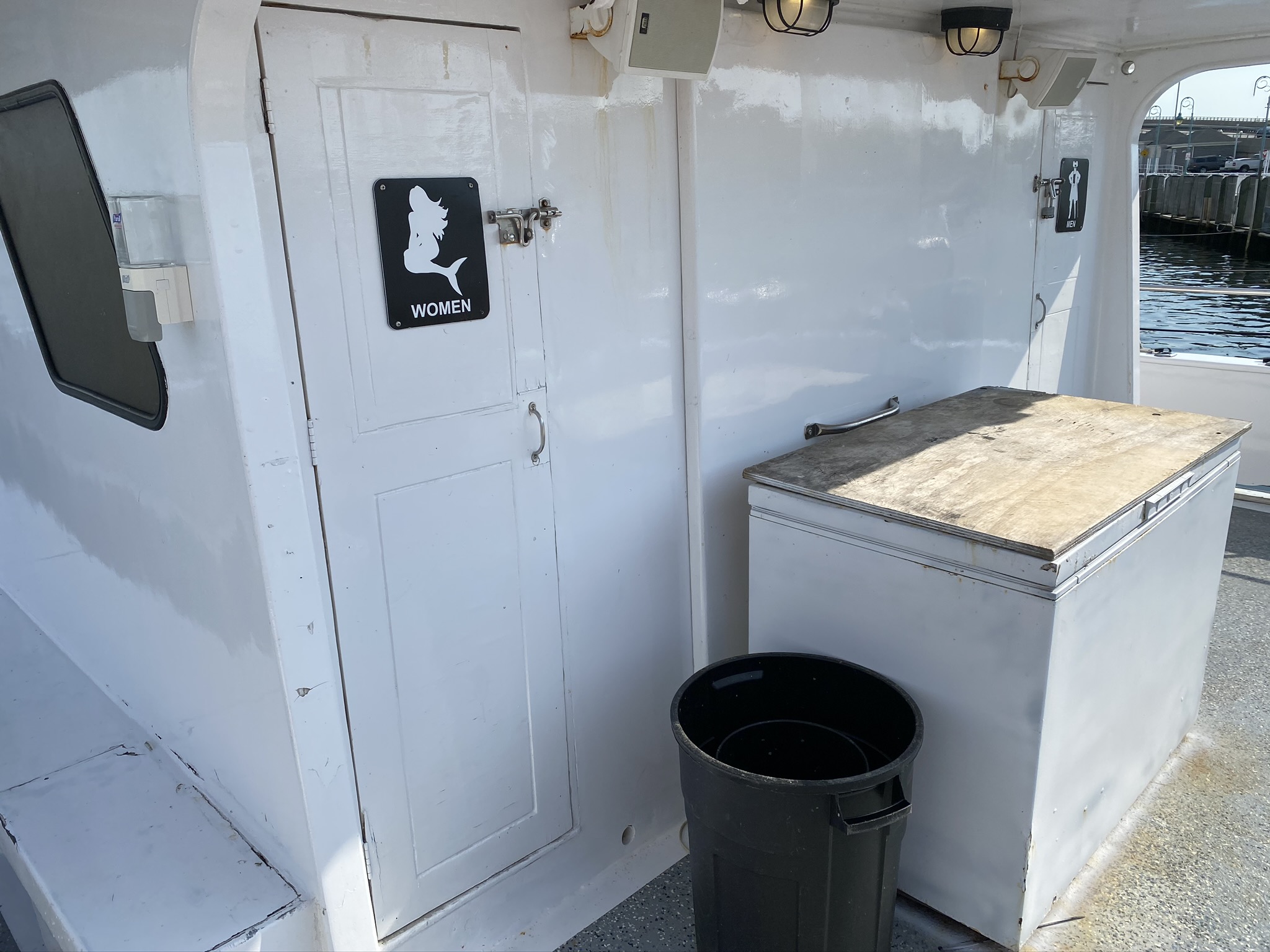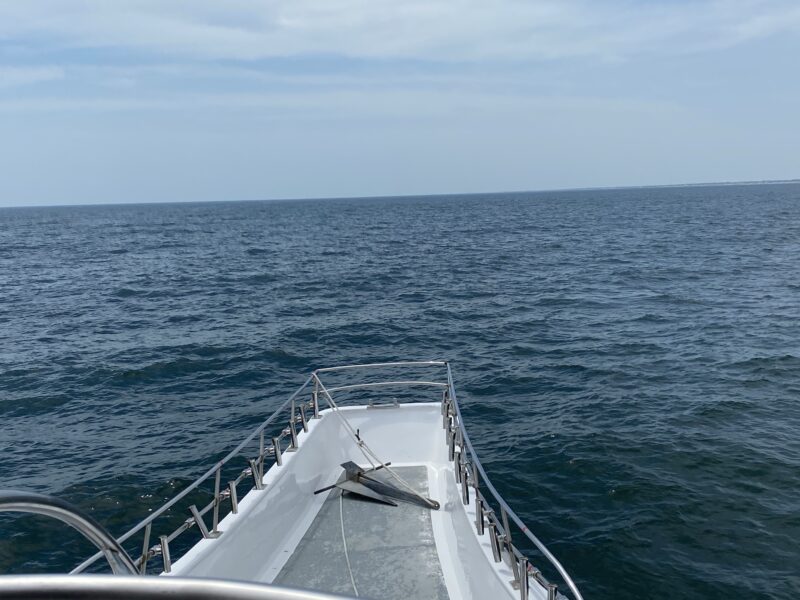 COVID-19 Policies UPDATED MAY 2021
Some of these policies are requirements from the State of New Jersey and others have been adapted as company protocol to ensure the safety of all .
MANDATORY REQUIREMENTS
All passengers (over the age of 2) are required to wear face masks while boarding . Passengers without masks will not be allowed to board, this is for the safety of everyone.If you forget a mask ask the crew they will give you a fresh mask
If you are not feeling well or showing any symptoms of COVID-19 you are prohibited from boarding the vessel. For more information please visit: CDC Coronavirus Symptoms
At this time no coolers, food, or beverages will be allowed to be brought on board due to the current conditions with the exception of infant needs.
OUR STAFF
Our staff has been trained on the protocols keeping a safe workplace and environment for both the passenger as well as the employees. They have also been trained on proper cleaning practices as well as contact free work etiquette with customers. We are conducting wellness checks on all our employees at the beginning of their work day. There have been no reported cases of the virus affecting any of our staff to date.
OUR CLEANING AND SANITIZING PRIORITIES
We have always been proud of the high standards we hold for the cleanliness of our vessels. We are now taking additional measures to maintain even higher standards with a rigorous process of cleanliness, sanitizing and hygiene. Here are the extra steps we are taking to provide you with the hygiene standards and service to keep everyone healthy:
Our trained crew thoroughly sanitizes the vessels before each trip. We use a medical grade disinfectant biocide to sanitize all high-traffic areas throughout the vessel. The crew will be sanitizing all handrails, handles, benches, and tables before boarding. High-traffic areas such as railings, counter tops, doors, and tables will be also be sanitized at a regular frequency throughout each trip.
HAND WASHING AND HAND SANITIZING
You will find our hand sanitizing station inside the main cabin and our restrooms on the lower level of each vessel for your convenience. Our crews are required to properly wash and sanitize their hands on a regular basis throughout their shifts.
SOCIAL DISTANCING
We have reduced capacity on all our vessels to practice social distancing. There will be times where social distancing will not be possible such as scanning tickets, or passing employees or other passengers on the vessel. However, with the requirement of face masks by all, we are confident we can maintain a safe environment on our vessels. Passengers please space along the white fence when boarding along the side of the pier. Flooring will be marked with 6-foot markings for spacing to encourage proper social distancing while in line to board. Boarding and disembarking of the vessel will be guided to ensure a safe flow.
Reducing Payment Contact Points:
· Online ticketing for fast & contact free reservations
· Last minute ticketing online
Boarding:
· No more office visit if you purchased tickets online, contact free check-in at the boat in Belmar Marina or Pt. Pleasant Marina Bring your printed ticket or email confirmation !
· Signage and floor markings to maintain safe social distancing
On-board:
· Reduced capacity on all vessels for more space
· Open air outside decks on all vessels
· Hand sanitizing station in main cabin
Thank you for your understanding and cooperation during this time. It is going to be a different season than what we are used to, but we are all in this together. As always, the safety of our staff, valued guests, and community are of the utmost importance and we are confident in the measures we have put in place to keep everyone safe. We are excited to get back out on the water and look forward to seeing you during our 4th season of whale watching!